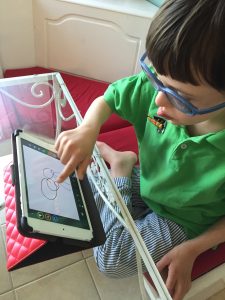 Summer is a time when most kids are enjoying water parks and splash pads, not focused on their academic skills. But maybe they should be. "Many students experience some learning loss during the summer," said Cristen Reat, co-founder and program coordinator here at BridgingApps.
Check out Override the Summer Slide, an article by our friends at Easter Seals Crossroads, and learn some ways to bridge the summer achievement gap, including Cristen's app recommendations for parents to use with their kids over the summer.
And, if you are looking for an app for a specific need check out our App Search Tool.