Guest Blogger Sam Mitchell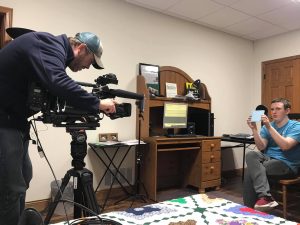 Before I started my podcast, Autism Rocks and Rolls, which can be found on my favorite app, Podbean, and other platforms such as, iTunes, Spotify, YouTube, Spreaker, and Soundcloud. I have to admit, I was lonely at school and did not have self-confidence to be myself. I was diagnosed with Asberger's when I was four and with the help of my family, teachers, and friends, I am now a successful senior in high school that is college-bound. I also have a black belt in karate, my driver's license, and a completely different outlook on life.
About a year ago, the Marantz microphone changed my life: After joining my HS media club, I became an independent podcaster at home and a much more confident young man. I can use my microphone and enter the world of podcast creating. I can be myself when talking about my own struggles with autism and how I have coped. My entire goal is to help that person in the same boat with the same diagnosis as mine.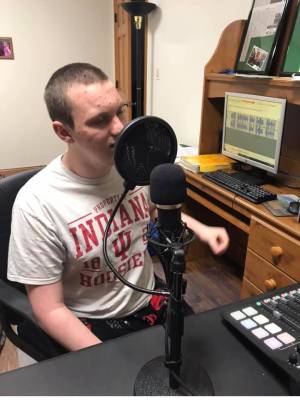 Being a beginning podcaster was not easy. I was nervous to speak into that microphone. I did not know if people would accept me or understand me. There were also technical difficulties that I had to figure out. I had to get a pod filter to control spitting into the microphone, figure out where I had to sit so I didn't have to constantly amplify my voice, and even struggled with what was the best microphone to purchase and use.
I will be expected to live on my own soon being college-bound. I am an anxious person, but since I have used the microphone to escape into the digital world, I am much more confident that I can do it. The microphone is my pass to success, not to mention therapeutic to my mental health. Getting things off of my chest and knowing I am helping other people helps me. You never know, I may do this for a living one day.
The microphone is a key piece to my podcasting success. I now feel free and have definitely evolved as a person with autism. I embrace this. I am me and have no wishes to be anyone else.