June is Alzheimer's and Brain Awareness Month, a time to learn about all types of dementia and to support those affected by it (over 55 million patients, plus their families). Here are some of BridgingApps' favorite technologies for helping people manage dementia and stay as independent as possible.
(Note that organizers and memory aids are also helpful to caregivers: responsibility overload and emotional stress will impair functioning in the healthiest of brains.)
Amy Fuchs, Program Manager:
For memory loss, I recommend the task analysis app CanPlan. It helps caregivers create detailed instructions, for things like making coffee and washing clothes, that loved ones can reference if they forget steps. Or if they have difficulty learning new things, as when someone gets a new appliance and needs reminders on its functioning.
Alejandra Gonzalez, Digital Navigator:
TTAP [the Texas Technology Access Program from the University of Texas] recommends:
Dementia caregiving resources from the National Institute on Aging. [Check out the September 2020 article on "Telehealth: Improving Dementia Care."]
A Family's Guide to Alzheimer's, published by Texas Health and Human Services, and available digitally in both English and Spanish.
Glean note-taking software, which records audio and allows users to add personal notes, slides, pictures, definitions, and tasks with reminders. This can be a great resource for someone with Alzheimer's to keep track of important information.
Some other technologies I'd suggest:
Cristen Reat, BridgingApps Co-Founder and Program Director:
We're hoping to add a RAZ Memory Cell Phone to our Assistive Technology lab. I've advocated on this with the Executive Director of the TTAP program.
And I like RememberStuff, which was mentioned in our Consumer Electronics Show roundup last January. Also the Carely Family app [for scheduling visits to loved ones in health care].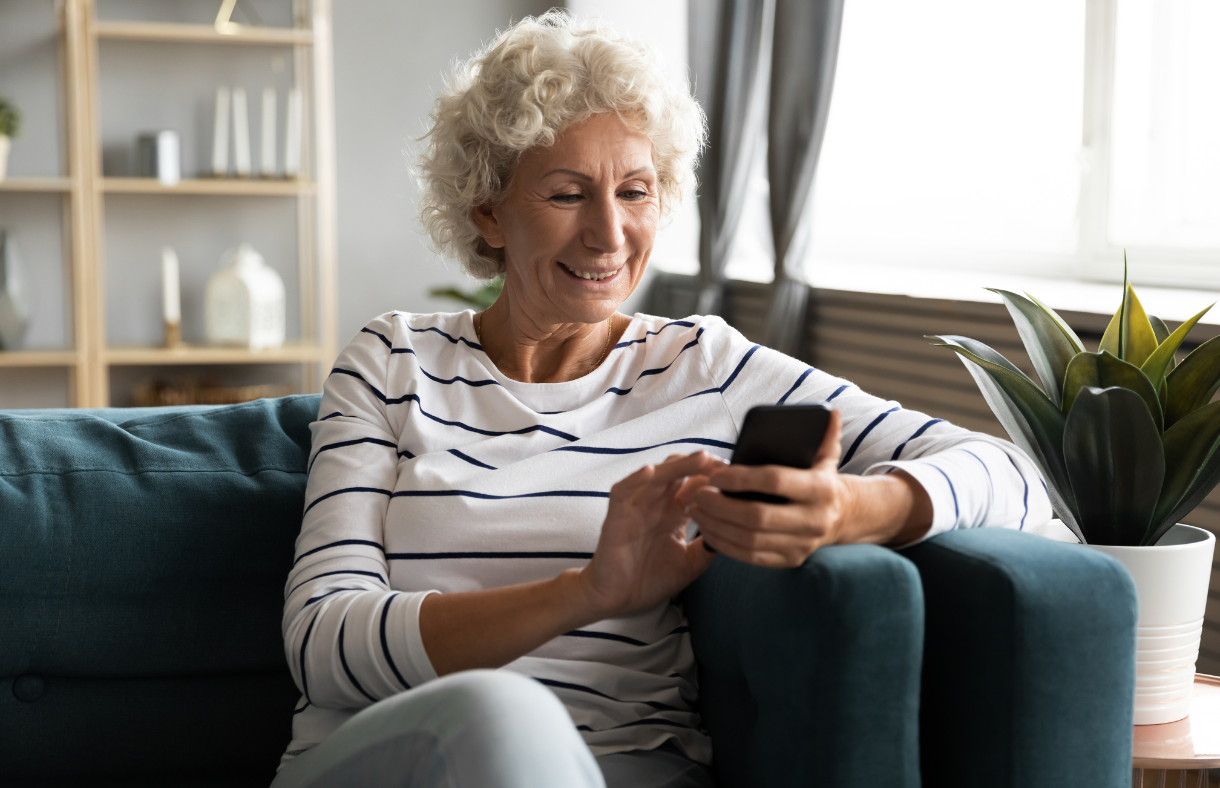 Other Ideas for Alzheimer's and Brain Awareness Month
Wear purple (the ribbon color for Alzheimer's).
Put relevant header images on your social media profiles.
Search online for posts tagged with #ENDALZ (as in "End Alzheimer's"). Share and comment on items you find helpful.
Share a story of how dementia has affected your family.
Send a letter to your government representative (and/or your favorite media channel) supporting Medicare coverage for new Alzheimer's treatments.
Give a day of volunteer time to the Alzheimer's Association or another dementia nonprofit.
Lower your own dementia risk! Stay physically and socially active; maintain a healthy weight; keep up hobbies and long-term goals; and play games that exercise your thinking skills.