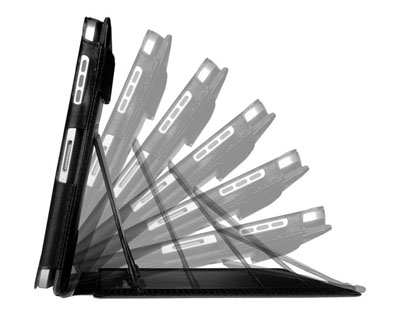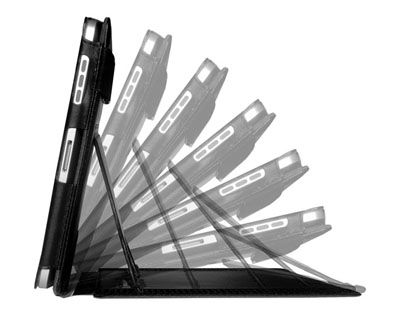 I liked the case the moment I saw it. At the time the mission was to find the ideal case for 7 special needs classrooms for students of all abilities and needs. We were looking for a case that would be durable, protect the ipad and be as versatile as possible. Enter the ZooGue Case Genius. Other than being well made the case as 2 major features going for it:
The Velcro arm design allows the iPad to be at any angle from 0 to almost 90 degrees. This is a huge advantage in special needssituations. See picture above.
There is a comfortable hand strap for one-handed tablet holding when in a classroom setting which is great for teachers.
Notes: I have had one parent tell me that their son who is 5 years old has been able to force the kickstand close by applying enough pressure and does so semi-regularly. So this is something to consider. Most kickstand are either set to a fix angle or are very easy to knock down. This case seems to be a very good compromise.
ZooGue Website: http://www.zoogue.com/products.html