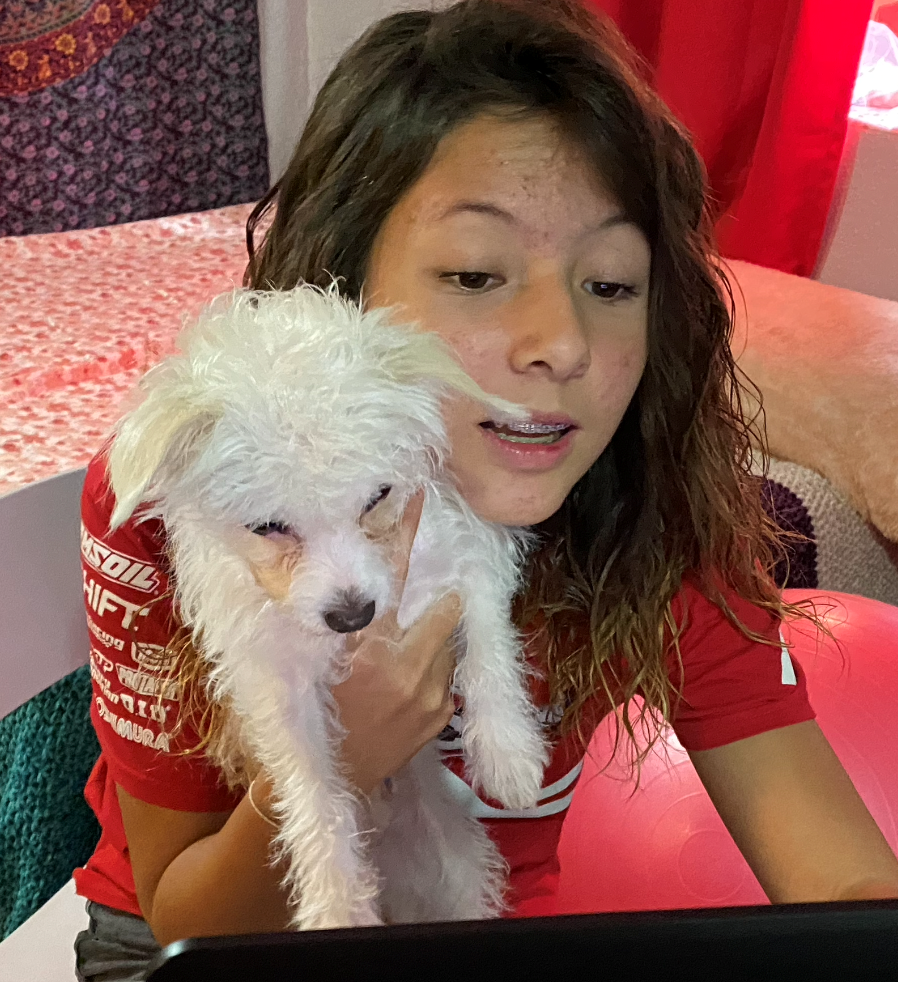 What has summer camp looked like in 2020? Though many programs were unfortunately cancelled, some had the ability to adapt to digital means from the safety of home. Our very own Easter Seals Greater Houston Camp Smiles even went virtual this year! In this post, we will discuss a few digital and local Houston programs we enjoyed this summer. We would also like you to share with us what adjustments helped your home and loved ones with summer programs this year!
Varsity Tutors is an online service that offers a variety of classes, workshops, and camps! There are many diverse topics for summer camps such as Mind & Body Connection, Artificial Intelligence (AI) with Expert Instructors from DataRobot, Travel the world with Google Earth, at Hands-on Home Science Labs, and many (many) more. We explored a dog training class with Rover.com -The Essentials of Dog Training with celebrity trainer Nicole Ellis. We loved this free class and learned some great tips to start training a family dog. Summer camps range from $0 and up. Click here to view a YouTube video explaining more about Varsity Tutors.
Out School is an online platform that offers a variety of types of classes. The site has a filtering feature with the search menu, which offers a "camp" option. The topics vary and can be suggested based on topic, time of day, and age of participant. Some fun topics we enjoyed included public speaking, art camp, Roblox, coding, and many more. We love the "reviews" banner that the site uses to get popular topics and teachers to stand out. The descriptions are also very detailed which allow for better planning and expectation of the course. Prices for summer camps vary. We saw an average range of about $50 per camp.
The Houston Museum of Natural Science (HMNS) also adapted their summer programs to hosting virtually and including a supply box which is shipped or picked up curbside. Among the themes campers can choose from are Mummies & Mystery, Da Vinci Science, Space Cadet, and more. Age limits are mentioned for each camp as the pace of the camp may be designed to best suit the participants. The programs have been extended through September the 4th because school schedules have been pushed back locally. HMNS camp is $78 for a course. When the museum returns to normal operating hours, be sure to check out their app before you visit. It was designed to help families and groups, especially those with disabilities, prepare for their day at the museum.