Can intellectual disability place anyone at risk for obesity? Unfortunately, statistics say yes. In the U.S., 39 percent of youngsters are overweight or obese (which is certainly bad enough); but among those with Down syndrome, the rate is 49 percent. Nearly half of American children with Down syndrome (already at high risk for physical health problems) are carrying extra fat that can restrict and shorten their lives.
The connection isn't limited to Down syndrome, either. Research confirms that, overall, "children with disabilities" are more frequently overweight.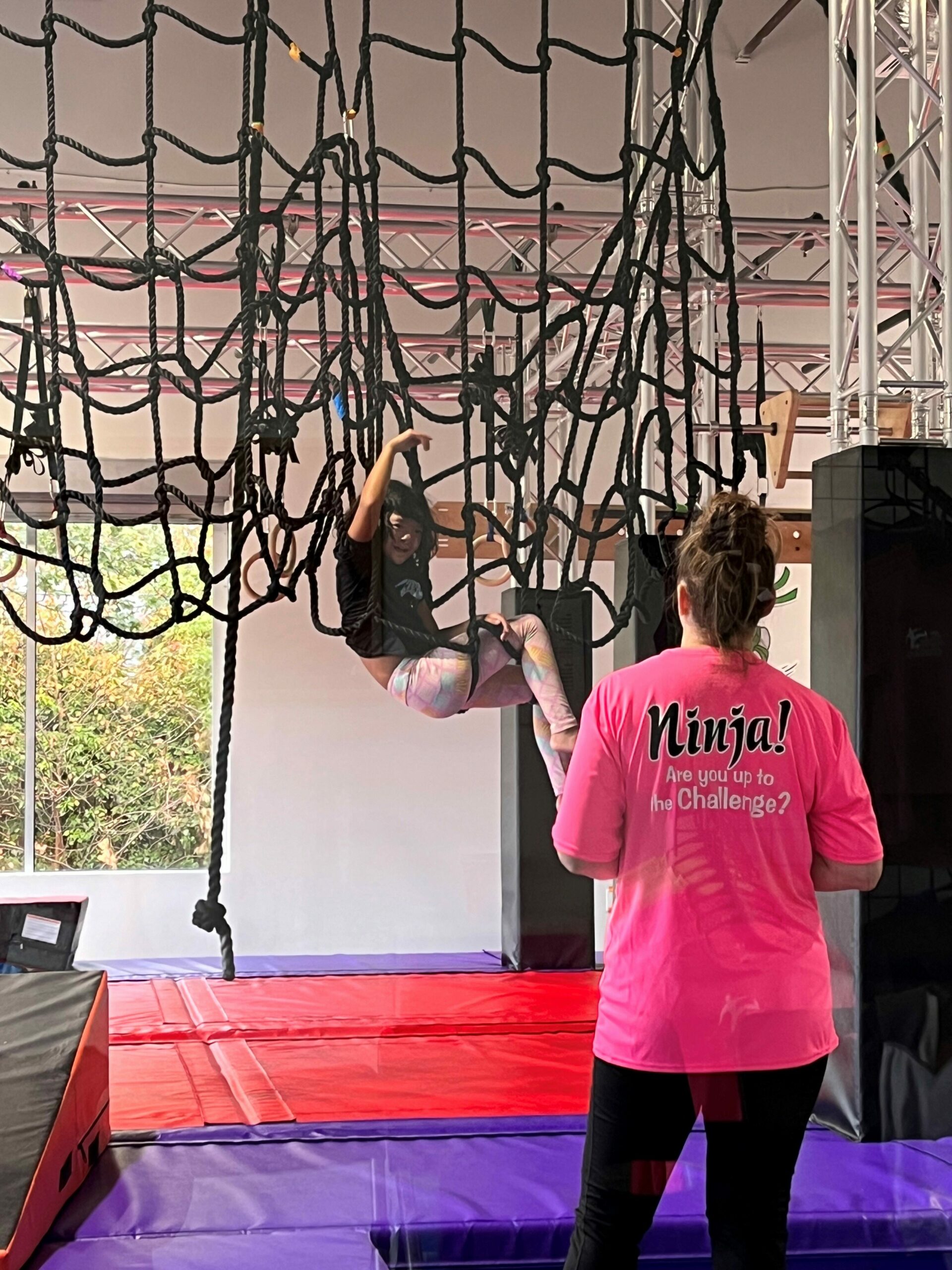 Why?
Many physical issues abet the problem, but one major contributor is sedentary lifestyle. Too much time sitting indoors = unburnt calories = flab and fat.
Children with disabilities have extra challenges staying fit—and not just because of limited muscle movement.
Heart and lung ailments reduce tolerance for physical exertion.
Vision impairments increase dangers of falling or running into obstacles.
Hearing impairments are related to balance problems.
Many disabilities predispose children to distractibility, low frustration tolerance, or other habits that go poorly with standard fitness programs.
The answer is adaptive (also called adapted) fitness: modified training that takes individual needs and abilities into account. If your school-age child is on an Individualized Education Program, ask about adaptive physical education (PE). See also the Caroline School and other children's/family services at Easter Seals Greater Houston.
The Benefits of Adaptive Fitness
Daryn Ofczarzak, BridgingApps Speech Language Pathologist, has ten years of experience teaching adaptive fitness. Here's her take:
"It's always good to get kids moving: fitness programs are great for practicing social interactions and gaining overall health benefits. Kids with physical differences, or difficulties integrating, still want to be part of a fitness group like their friends.
"It's best when the kids can go at an appropriate pace without pressure, getting instructions and supports on an individualized level. Parents I've worked with have commented how meaningful it was that I cared about their kids' well-being and growth, rather than focusing on 'right moves' and end scores."
One Family's Story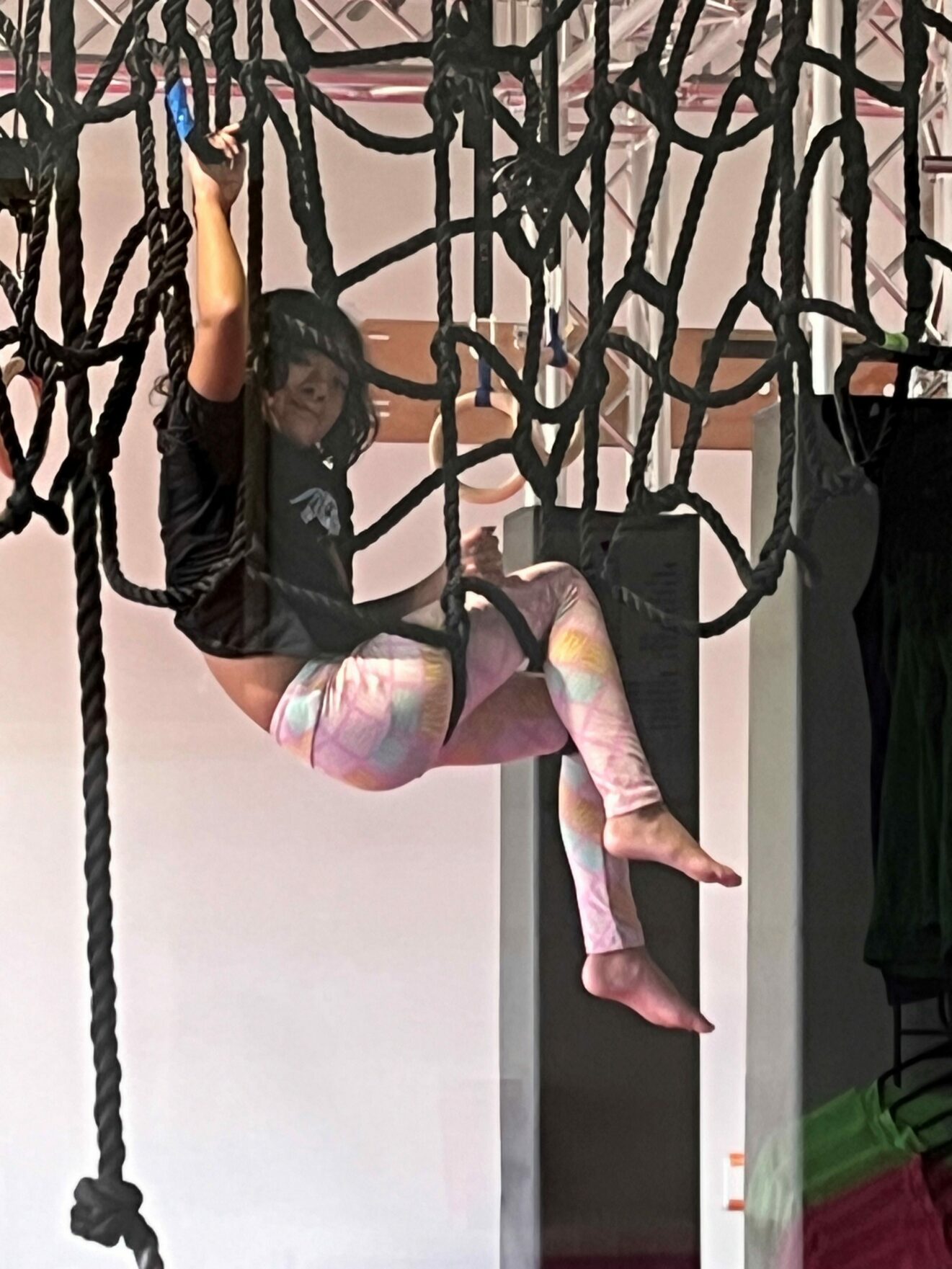 It may take persistence and patience, but you can find a fitness program that suits your child's needs. Marjorie Reichard, BridgingApps Project Manager, recounts her family's experience:
"My daughter Olivia was born with a bilateral cleft lip and palate. She was also diagnosed with ADHD and oppositional defiant disorder. Olivia could not stay focused for a typical fitness class: traditional training made her miserable and frustrated with coaches, and they with her.
"When a USA Ninja Chesapeake Gym opened up around the corner, we let Olivia try it. She was so excited after her first class. All the kids were treated like individuals: the trainers focus on where each child is, and they modify requirements based on ability. We've had no discipline problems. They love Olivia, and she them."
Resources
Fitness programs:
If you've never heard of "USA Ninja," it's a six-level program where kids practice gymnastics, track, and other skills in an obstacle-course setting. There are franchises in Sugar Land and Katy, within driving distance of Easter Seals Greater Houston. Remember, fitness isn't just about exercising: it's about having fun.
A couple of other fitness options that may be new to you:
Parkour is an obstacle race with the object of getting from one point to another as quickly and efficiently as possible. It typically works with an existing environment that exercises jumping and climbing skills. Parkour can be adapted for various ages and abilities.
Adaptive skating is just what it sounds like: ice-skating classes for children of all abilities. Rice University, in Houston, sponsors local classes with an instructor for every student.
Organizations:
Apps:
P.S. Closing Tips
Children follow their parents' example. If you really want your kids to exercise and enjoy it:
Curb your anxiety about their getting hurt. An adaptive fitness trainer, or your child's own therapist, can help you form a realistic picture of risks and needed precautions.
Stay fit yourself. Build extra steps into your daily routine. Find a vigorous leisure-time activity you really like.
Every other week, schedule a fun, healthy activity the whole family can enjoy together!