Switch accessibility is a type of assistive technology that enables people with physical or cognitive disabilities to access an iPad. There are a wide variety of switches as well as many different ways to activate them. For example, there are switches that you can push, pull, press, blink, squeeze, puff, kick, or touch. Basically, there are switches for almost any body part that can produce consistent and voluntary movement. However, a switch cannot be directly plugged into a iPad. So, in order to use your switch with your tablet you must have switch interface. Switch interface bridges the connection between the switch and the iPad.
Here is a description of 3 switch interfaces: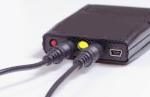 The Bluetooth Cordless Switch Interface is sold at RJ Cooper. It works through Bluetooth 2.1 and has a range of over 50 feet. This interface allows the user to use any app that has been developed to be switch accessible.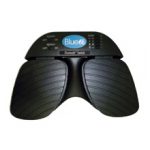 Another interface is the Blue2 Bluetooth Switch which is sold at AbleNet. This dual switch provides access to compatible iPhone, iPad, and iPod Touch applications via Bluetooth wireless technology. Simply sync the switch with your favorite Apple device and activate the application's switch scanning mode to begin using the app hands-free. Blue2 supports both single and dual switch access through direct access using the two built-in switches, or plug in your favorite switches into the available ports to fit your individual needs.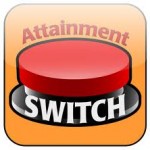 The Attainment Switch turns your iOS devices into a 1 or 2 button wireless accessibility switch. You can customize the switches with your own pictures, included pictures (which they are adding more in a future update) or just make it a solid color. Use it to communicate with scanning enabled software running on any Mac or Windows PC or the GoTalk Now iPad App (http://bit.ly/gotalknow). This app replaces expensive switch interfaces and wired switches. You will need to install a small helper program on your Mac or PC, which is free and can be installed on multiple computers. It also requires a wireless network to work properly.
Here is a list of Apps for iPad that are switch accessible:
[table id=23 /]
OPTION 2:
Check out some of our switch accessible app lists: