Digital games are as socially interactive as any shared interest. Many people, especially with disabilities that limit their ability to get out physically, find gaming an ideal antidote to loneliness. If you don't know fellow gamers already, an online group is just a social-media search away (visit the Discord website to learn about the original social-gaming pioneers).
With many disabilities, though, there's another problem: much gaming software isn't engineered for full accessibility.
Meet Our Odyssey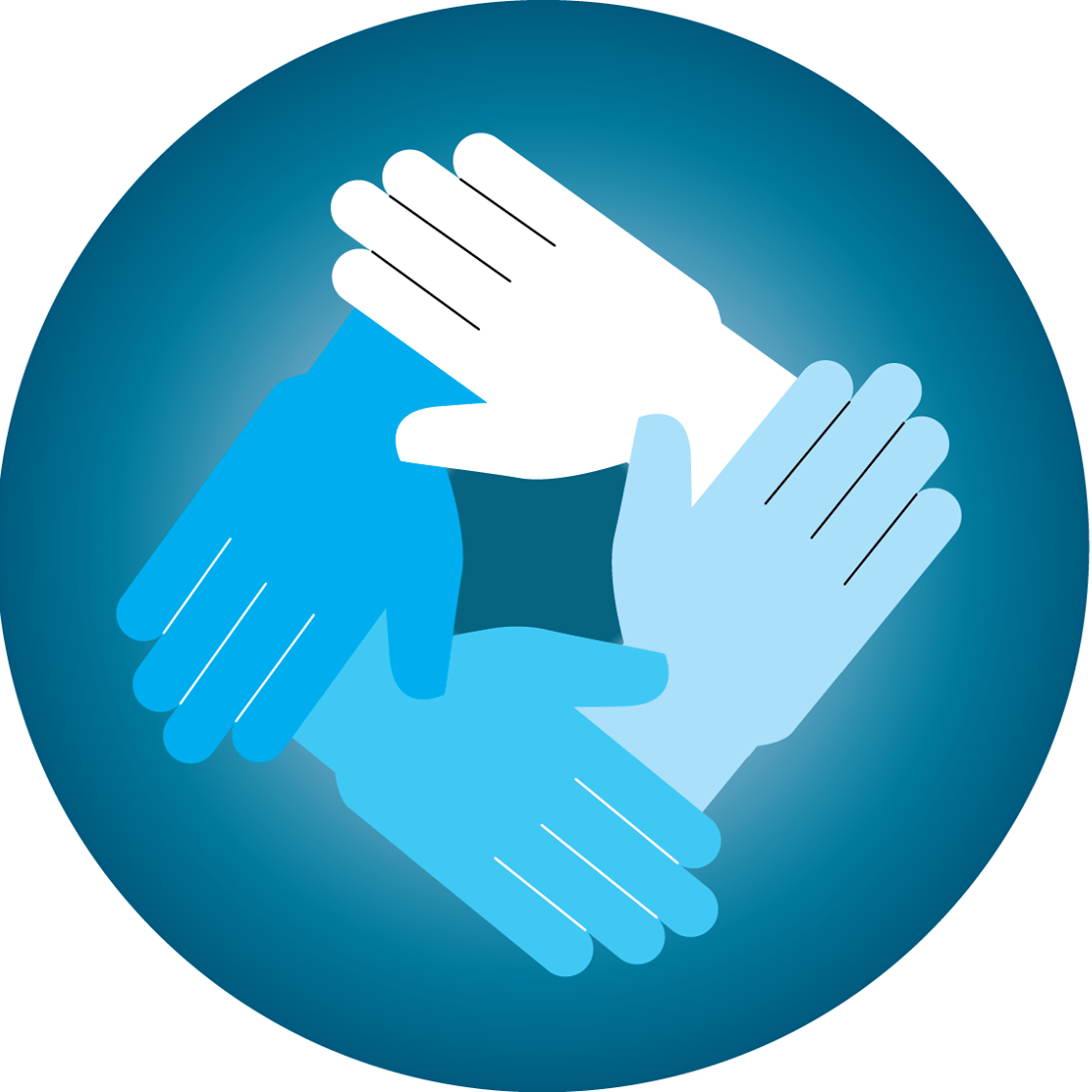 One platform working to close this "ability digital divide" is Easterseals' own ES Gaming. Another is Our Odyssey. As described by its Executive Director, Dr. Megwyn Sanders-Andrews:
"Our Odyssey's mission is to connect young adults impacted by rare or chronic conditions with social and emotional support. We serve over 650 individuals with over 130 conditions, in 36 U.S. states and eight other countries. Our Odyssey focuses on the interests, issues, and commonalities of young adults aged 18–35, providing a powerful reminder that we are all in this together.
"Our programming is developed via a Young Adult Programming Advisory Council of young adults with rare and/or chronic diseases. All programs are free, virtual, and year-round."
Meet "Overjoyed about Accessibility"
Like other young adults, Our Odyssey's advisors are interested in gaming—and in making their passions accessible to everyone. One person who already has breakthrough assistive technology in the beta stage of development: Anthony DeVergillo, creator of the Overjoyed system for gamers with dexterity challenges.
Interview with Anthony DeVergillo
Q: What is Overjoyed, and how did it come about?
DeVergillo: In 2020, right when the pandemic started, I wanted to try one of the old Nintendo games I used to play. So I purchased it, but when I got through the first level, it asked me to point the controller at the screen in order to save. Well, I have Duchenne muscular dystrophy and I'm not physically able to use motion controls, so I can play the entire game, but I can't save because that requires a player to be able-bodied? That blew my mind!
I sent a tweet to Nintendo about how I would love to have a conversation about accessibility. I never heard back from them, but I did hear from a big YouTube channel called GameXplain that covers video gaming. They interviewed me about accessibility and gaming, and the video received about 40,000 views! The comment section was full of people's sharing their own accessibility experiences, which made me realize I am not alone. There are people all around the world, living with different diseases and abilities, who are struggling to play games.
I remembered that the games I used to play on my tablet had a virtual joystick on the screen, and I thought, Why doesn't that exist for PC games? So, I decided to invent it myself. I reached out on The Playability Initiative Facebook group, and met my good friend Jonah Monaghan, who became co-developer of the Overjoyed software. Three years later, the current beta version of Overjoyed was born!
The origin of the name Overjoyed is twofold: it's the feeling you get when you are able to play a game again, and it acknowledges the virtual joystick overlay.
Q: Where does Our Odyssey come in?
DeVergillo: Overjoyed About Accessibility is a partnership between Overjoyed and Our Odyssey, using my accessibility knowledge and the Overjoyed software platform to create more inclusive hybrid events for the young adult rare and chronic disease community. We're planning activities for art creation, Lego building, music, and much more. And we're looking at ways to make Overjoyed work with eye-gaze software.
Q: What else does gaming accessibility mean to you?
DeVergillo: Gaming is a way for me to do things I wouldn't be able to do in real life: to run around and walk and explore, without barriers or boundaries. And I love how gaming brings people together. When I was younger, my cousins and I would get together, play, and bond while just having fun. I've tried solo games, but I mostly search for games I can play cooperatively.
Q: Any closing remarks about Overjoyed?
DeVergillo: Overjoyed was originally created for those with low to zero dexterity, but since it's low-energy gaming—just moving the mouse—it's also great for anybody whose daily supply of energy has run low. So it's really for everyone and anyone: that's what makes me so "Overjoyed" about it!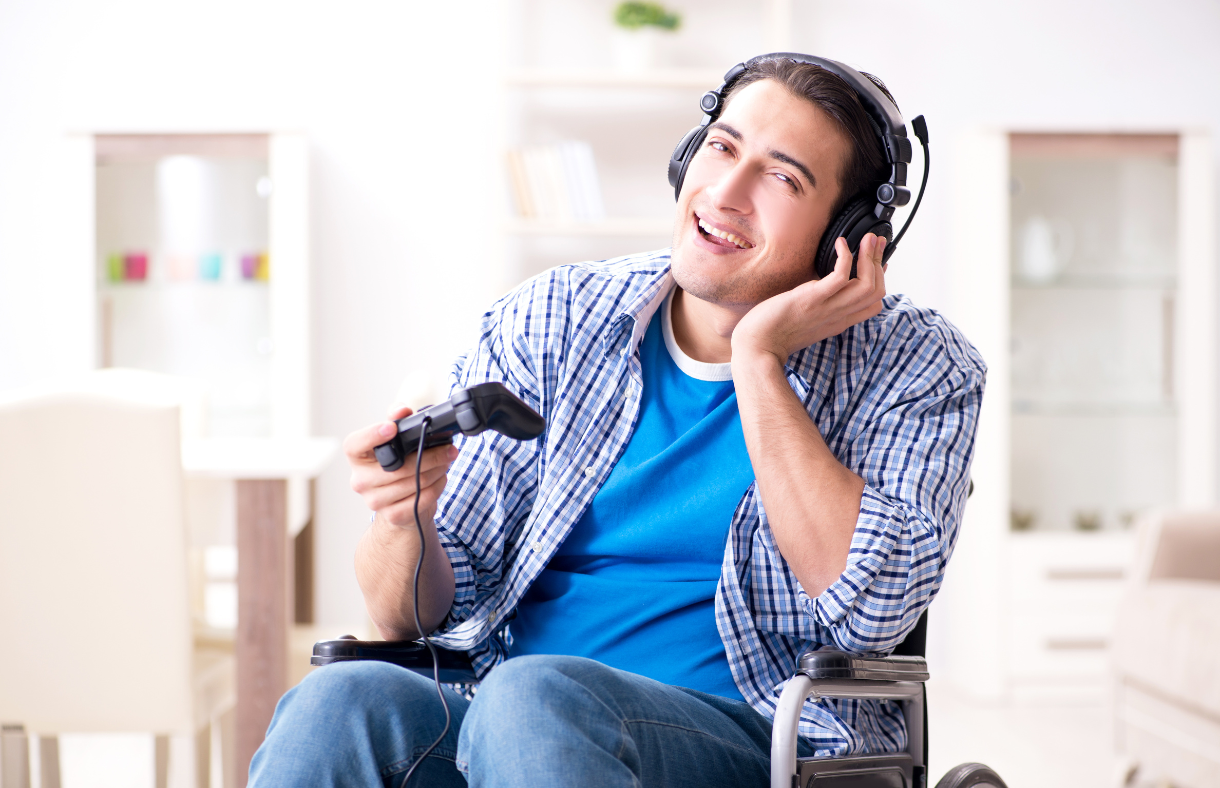 Learn more about how Overjoyed works: How to Use Overjoyed to Make PC Games Accessible & Mouse-Only!
Join the Overjoyed beta-test community: Overjoyed about Accessibility home page
Questions? Contact Our Odyssey and direct your inquiry to Anthony DeVergillo.