In recognition of June as National Safety Month and Alzheimer's/Brain Awareness Month, today's post looks at safety concerns for homes where someone has a disability—especially a disability related to aging or otherwise likely to worsen with time.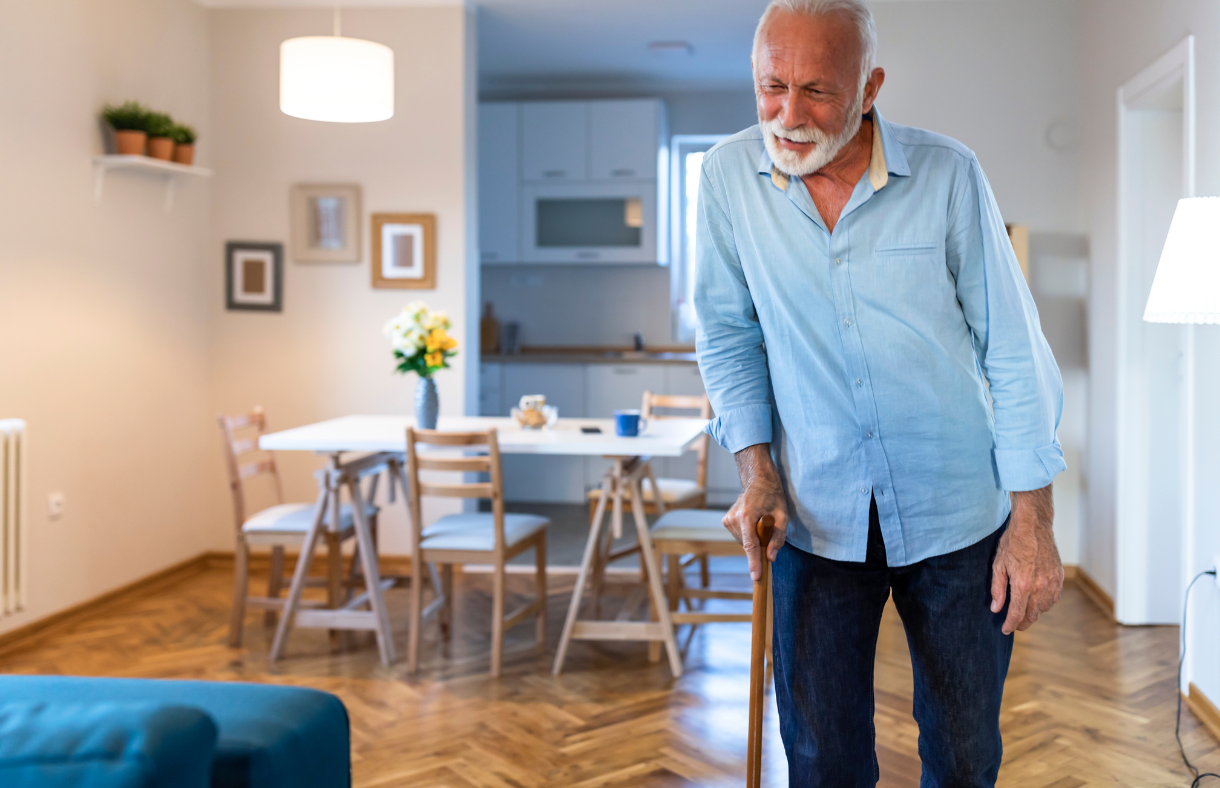 Every parent knows about "childproofing"; after all, small children are naturally curious and impulsive, finding every opportunity to fall over something, stick a finger in the wrong place, or put the wrong thing in their mouths. What many people forget—until an accident happens in their own families—is that small children aren't the only ones whose homes need "injury-proofing."
Adults with mobility or balance difficulties are also prone to falling—and are more likely than children to sustain serious injuries as a result.
Cracks, clutter, and projections can easily catch a walker or wheelchair.
Adults as well as children can inadvertently swallow toxic substances—a particular risk for anyone with dementia, intellectual disability, or vision impairment. And what's out of reach for most children may be eye-level to an at-risk adult.
Ideally, don't wait for a disability diagnosis before injury-proofing your home for every stage of life. It's never too late for safety-conscious home improvements, but it's rarely too early, either.
Very important: If home-safety needs are related to a condition that is likely to worsen—as with Alzheimer's disease, ALS, or multiple sclerosis—make a point of re-evaluating and updating every few months. Put a checklist—with reminder notifications—on your calendar to be sure of staying on schedule.
Recommended Assistive Technology
A calendar reminder system is just one of many tools that keep families on top of home safety. Thanks to Alejandra Gonzalez, Digital Navigator at BridgingApps, for contributing the recommendations in this section.
The Alexa Echo, with the accompanying Alexa app, is fantastic. It can be paired with smart bulbs, smart plugs, smart TV's, etc. for ease of access around the home. You can also:
Set "routines" to make one keyword serve for multiple actions (for example, dim the lights, lower the AC, and turn on the TV).
Program Alexa Guard, in conjunction with a Ring or Blink camera, to alert your app on detection of sounds such as glass breaking, running water, or a crying baby. The Guard can also be set to alert police.
Another recommended item is the Dose Flip: we have one in the BridgingApps assistive-technology lab. Dose Flip is a smart pill box that will sound an alarm and flash a light to remind users to take their medication. It can also be paired with an online portal to notify caregivers in case of a missed dose.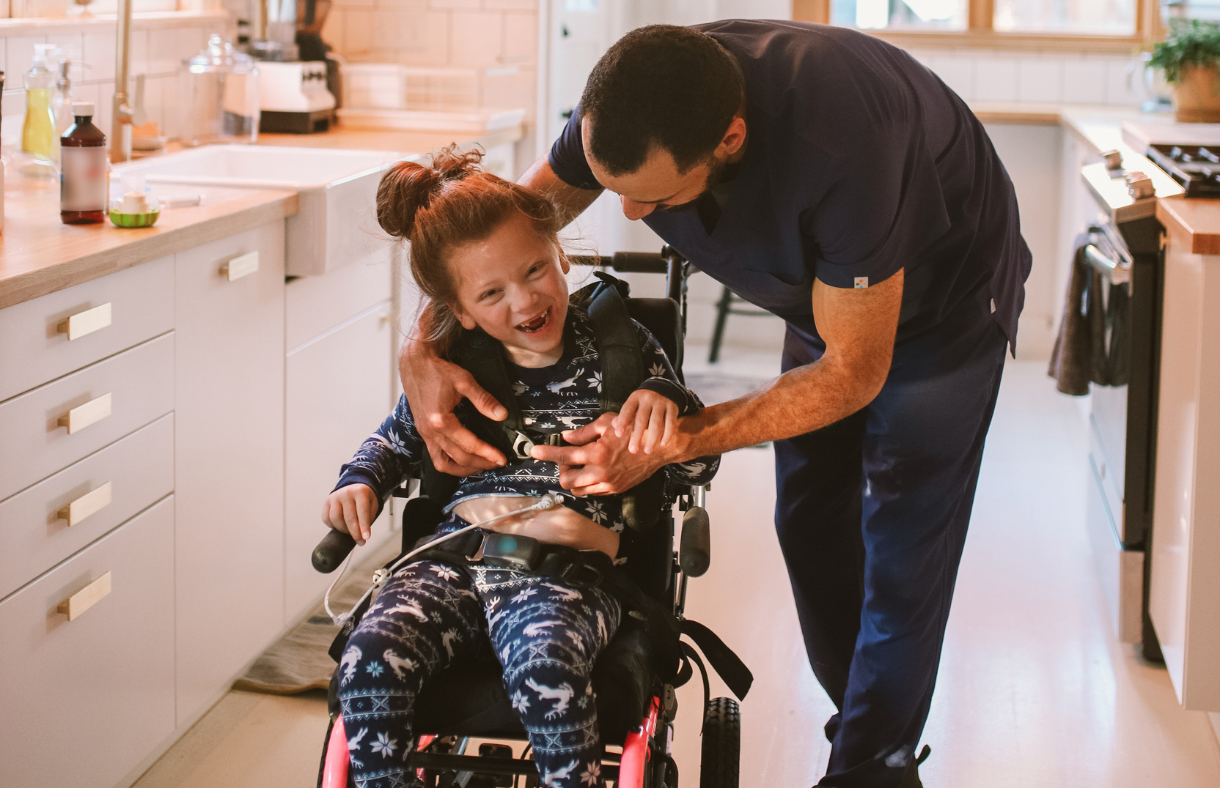 All Around the House
Besides assistive technology, home safety comprises everything from household architecture to spilled water. You may need to:
Be extra diligent about keeping floors clutter-free.
Keep clothes hangers, dishwashers, and counters at a height every user can reach without stretching or leaning.
Choose floor coverings that are even-textured, slip-resistant, free of exposed edges, and securely fastened down.
Install ramps even if no one currently uses a wheelchair. Ramps are safer for anyone who has difficulty climbing or might trip easily.
Consider installing an elevator in a multi-story home. (The cost is often offset by an increase in home value.)
Check that doors are wide enough for wheelchairs to get through with room to spare.
Arrange your furniture so anyone walking (or rolling) through the room has a three-foot-wide space to maneuver.
Use grab bars and nonslip mats in bathroom showers—or install a shower seat and/or a walk-in shower/tub.
Replace old-fashioned doorknobs with easier-to-operate levers or automatic doors.
Regularly clear debris from outdoor areas.
If you have pets, take precautions against their getting underfoot or leaving slipping and tripping hazards on the floor.
And remember, the human occupants of a household are themselves part of the safety-and-health equation. Good physical-health practices, along with self-confidence and fulfilling social connections, should always be a priority!