BridgingApps was invited by SeniorCorps, a network of national service programs for Americans 55 and older, to share information about how to leverage mobile technology and apps with an energetic group of volunteers. Jana Rodriguez and Amy Fuchs gave an overview of the work at BridgingApps, including a demonstration of useful apps that make everyday life just a bit easier.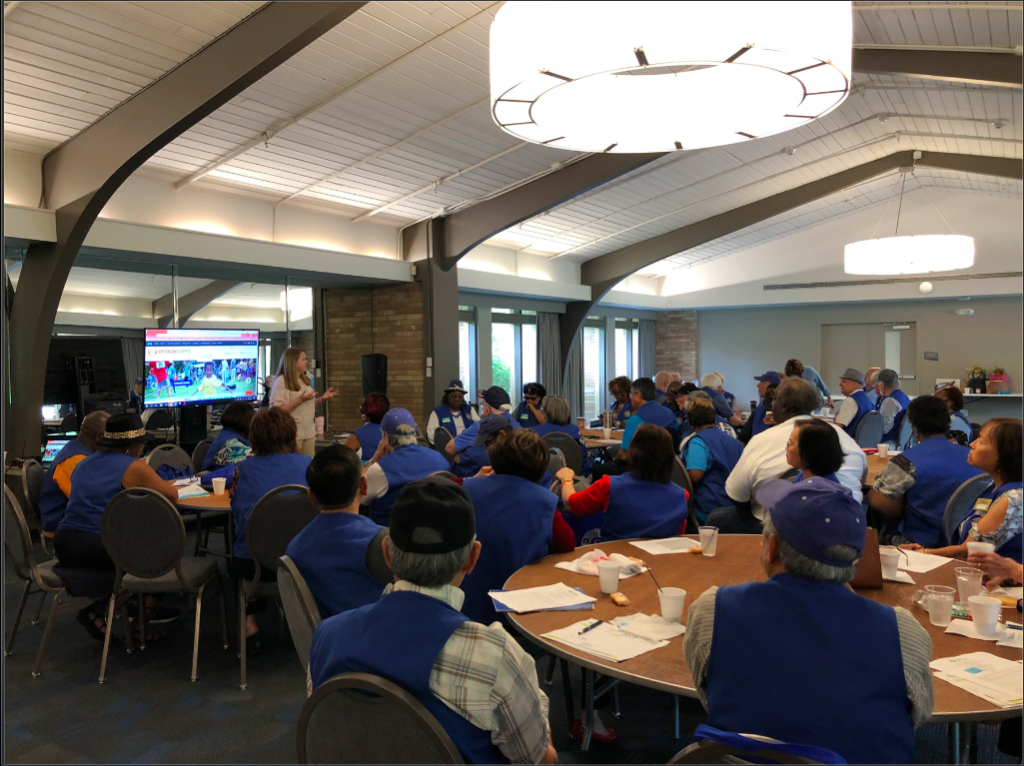 Fun was had by all at this interactive hands-on event last week that included new discoveries about apps and accessibility features. There was much excitement about new tools that will assist the volunteers in their work when they provide academic tutoring, mentoring and peer support to others. Here are a few of the apps and "Aha" moments that the group explored with the guidance of BridgingApps.
Google Maps – How to get where you need to go! Useful for how to search for something and get spoken directions using a mobile device as well as how to print directions, if needed.
Yelp – How to find a good place to eat!As an example, the group searched for a Mexican restaurant nearby using Yelp reviews and then explored other features of the Yelp app.
Scanner Pro – Transform a smartphone into a scanner! (What??) Especially useful for managing health information or emergency planning, one can scan important documents to have electronic copies on hand when needed.
Notarize – Get any document notarized from anywhere! (Even your living room.) Legally and securely notarize any document in minutes from an iPhone or iPad.
Pillboxie – Medication reminder with visual pillbox. Designed by a nurse, set up your medication regimen in an easy to follow format and get reminders of when to take medications as well as a picture of the actual pill in case they spill or get mixed up.