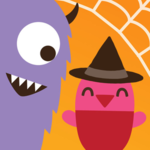 BridgingApps just published the following BridgingApps Reviewed App on the site:
Sago Mini Monsters app is a fun app that allows the child to create and decorate a monster. The child can create, decorate and feed a monster and then brush his teeth. They also can take a picture of their monster.
The app is highly recommended for young children with autism, developmental delays or language delays. The app has no verbal or written words during play. All words and expression must be provided by the child or the therapist. The app can be used to teach following directions, vocabulary such as describing words, spatial concepts and using words and sentences in conversation.
Click on the link below for full review:
https://search.bridgingapps.org/apps/b63a1c18-32c4-4541-a8c6-db63c0416908