Written by Guest Blogger, Caroline Perillo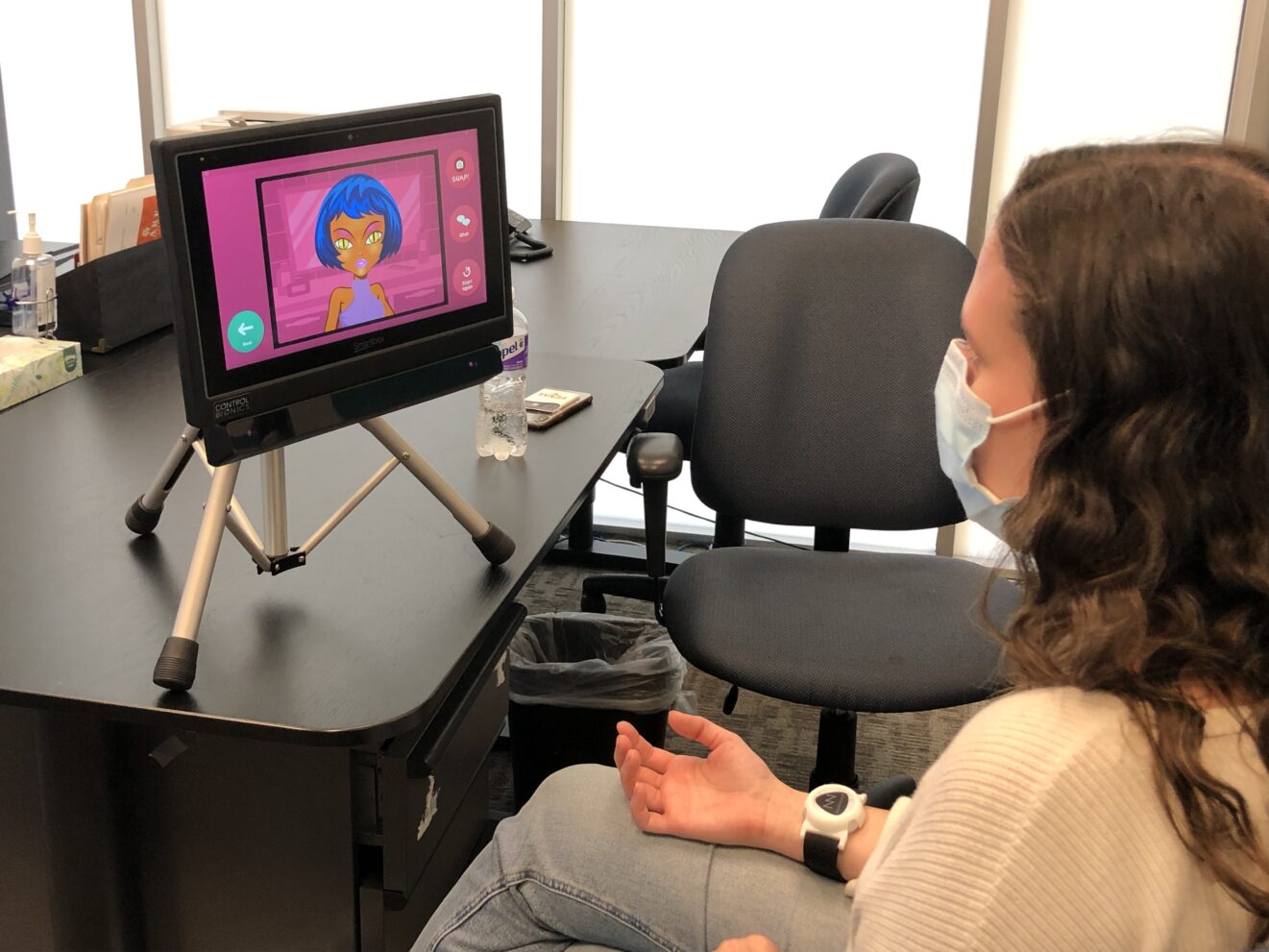 My name is Caroline Perillo and I am currently a student at The University of Texas at Austin majoring In Speech Language and Hearing Sciences with a specification in Speech Language Pathology, and a minor in Educational Psychology. These past two months, I have had the amazing opportunity to not only work alongside Daryn Ofczarzak, a Speech Language Pathologist, but also with BridgingApps co-founder and program director Cristen Reat and the rest of the BridgingApps team. Throughout my experience, I have been able to observe clients, participate in client interactions, create worksheets, put together books for future use, utilize multiple technologies and the BridgingApps search tool, as well as organize the lab and equipment folder for easy access.
After being introduced to the lab and exploring all the different technologies, I was surprised at the immense amount of technologies that BridgingApps has to offer. Going through each device and organizing the binder for the lab really helped me understand each in greater depth. BridgingApps has shown that for any need, a wide range of devices are stored and ready to be tested out at the Easter Seals Lab.
One of my favorite activities was when Control Bionics came to the lab and we were introduced to the NeurNode Trilogy 3-in-1 solution! This device works as a mouse and being able to learn more about it was so interesting and an amazing experience. I also really enjoyed working with AAC users and learning more about how that technology is used.
One thing that I will take back to my studies is my knowledge of these devices and BridgingApps. BridgingApps is such an amazing resource and tool for individuals seeking advice or help on what apps or mobile devices to get for their own or a loved one's specific needs. I am looking forward to sharing what I learned from BridgingApps and the different technologies with my peers.
My time at Easter Seals Greater Houston has had a major impact on me, my studies, and my future career. It not only showed me how strong of a passion I have for Speech Language Pathology, but also that there is a wide variety of amazing resources available to students and clients!