As teachers and therapists prepare for the new school year many are using mobile device apps like Pinterest to get ideas for their classroom, searching for organization apps such as Evernote, and looking for ways to increase communication with parents using apps like Remind: Safe Classroom.
To help prepare our teacher and therapist friends, BridgingApps has created a list of apps to use in the classroom or therapy sessions. These apps have been trialed and reviewed by professional educators and therapists. We have even included one of our favorite apps for relaxation, Super Stretch Yoga. Listed below are a few more BridgingApps favorites.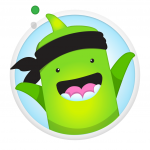 ClassDojo FREE (iTunes, Google Play)
Class Dojo is one of the most enjoyable behavior management apps available. It is a reward/behavior-tracking app that targets individual student behavior successes and failures while facilitating a dialogue between teachers, parents, and students. Classroom Dojo accomplishes this by including everyone in the process through a visual app.
Click on the link below for full review:
https://insignio.bridgingapps.org/apps/a75262f6-2c65-b084-837e-61b82856bdec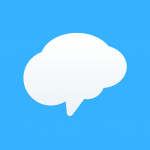 Remind: Safe Classroom Communication FREE (iTunes, Google Play)
Remind is perhaps the most innovating and must have app for teachers in 2014. Remind is a free service that enables teachers to send out mass emails and texts to students and parents without exposing their own private number or numbers of all the people being contacted. Teachers can send or schedule reminders, assignments, homework, assessments, or motivational messages directly to students' and parents' phones. For students and parents, Remind provides an easier way to stay informed outside of the classroom.
Click on the link below for full review:
https://insignio.bridgingapps.org/apps/d1edccae-c571-67c4-2cf8-92ceb4ab33d7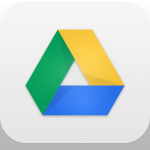 Google Drive FREE (iTunes, Google Play)
The Google Drive app is free and convenient online storage. There are endless uses for this app with students, teachers and therapists. Using Google Docs on a computer, you can create documents, presentations, spreadsheets, forms and drawings. With the Drive app, you can access your Google files from any computer or mobile device. The app also makes it easy to share files and folders with others.
Click on the link below for full review:

https://insignio.bridgingapps.org/apps/6787b7ae-9365-07f0-dd57-dbe76cee8403
To view the full list in our NEW App Search Tool click here: https://insignio.bridgingapps.org/lists/2f8a5ef9-9b99-49f3-8aea-c7c352199d7e