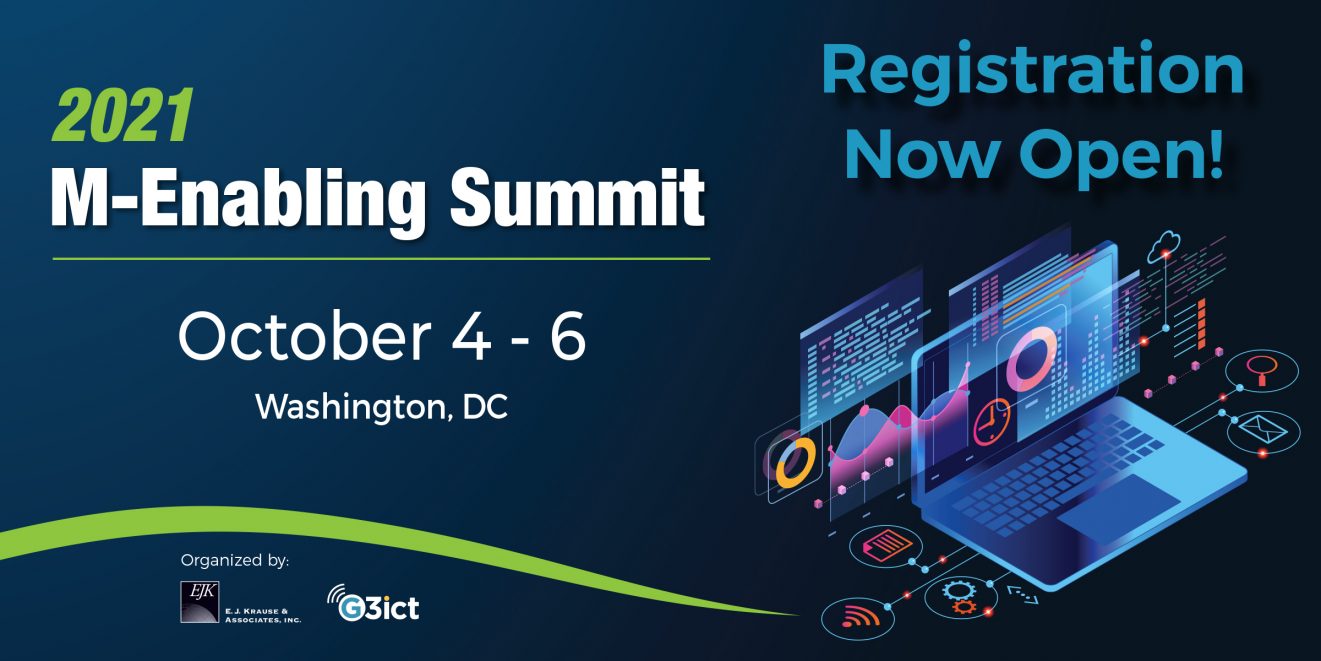 Registration is now open for the M-Enabling Summit taking place October 4-6, 2021 in Washington DC! Join advocates, business leaders and technology providers that will share insights on how to best meet the imperative to ensure that Persons with Disabilities have full access to critical digital contents and services. Register now: https://bit.ly/2TSXCBc
The M-Enabling Summit is a joint initiative of the Global Initiative for Inclusive Information and Communication Technologies (G3ict) and E.J. Krause & Associates (EJK) to promote accessible technologies and environments for senior citizens and persons with disabilities. The M-Enabling Summit has established itself as the leading global conference and showcase covering the fast-moving technology innovations that enable seniors and persons with disabilities to access digital content and services in new ways.
The demographic reality of more than one billion persons around the world living with a disability presents unprecedented accessibility challenges but also many opportunities for governments and the private sector alike.
The M-Enabling Summit offers a unique gathering of leading executives and accessibility professionals from Government, Industry, and Advocacy Organizations from around the world to network and participate in plenary and specialized breakout sessions, as well as other special featured events.