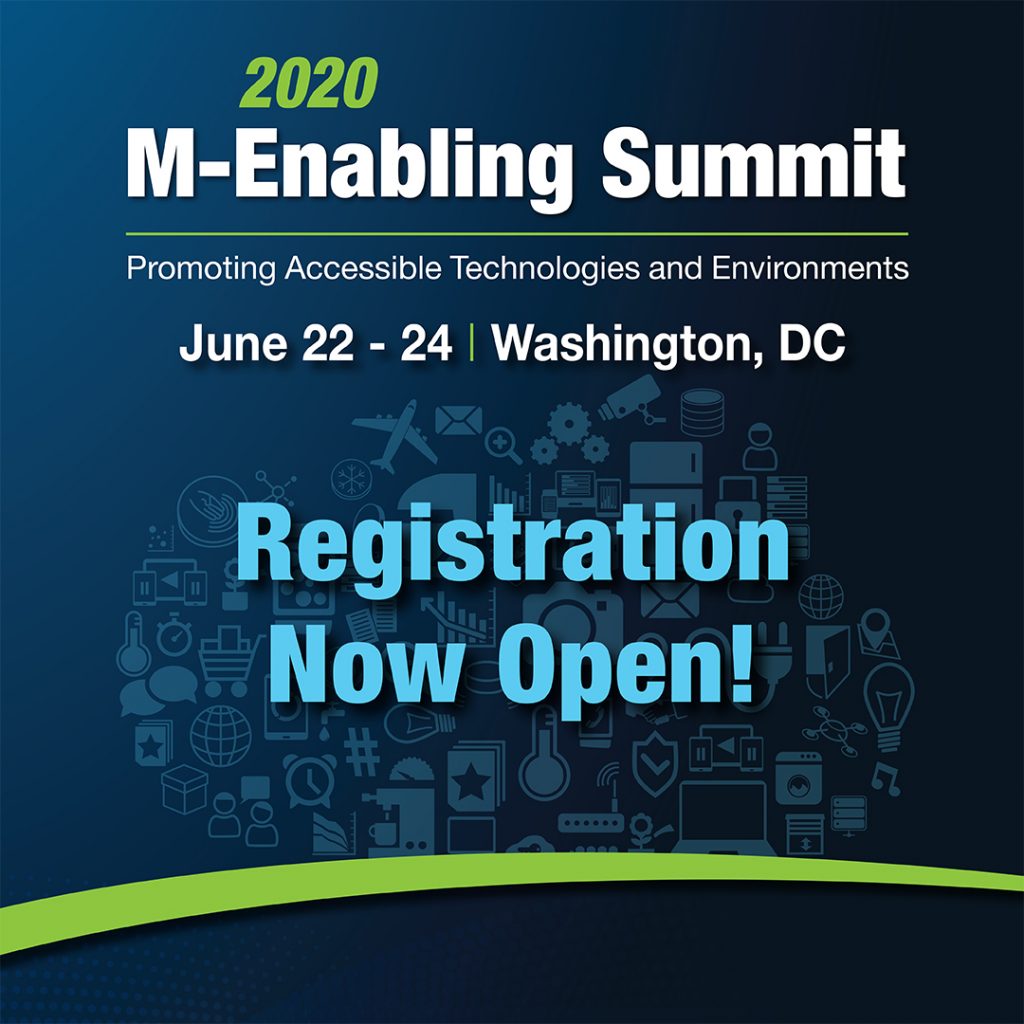 Please join us at the M-Enabling Summit, the leading conference and showcase promoting accessible technology and environments for seniors and users of all abilities, which will be held June 22-24, 2020 at the Renaissance Arlington Capital View Hotel, in Washington, D.C. It is the annual meeting place for all who create and contribute to accessible ICT products, services and consumer technologies.
With its 2020 theme of "Digital Inclusion Strategies: A Catalyst for Action," the M-Enabling Summit will highlight how organizations can successfully leverage innovative enabling technologies to make their digital workplaces, learning environments and product and services accessible to users of all abilities. It also offers an ideal platform to network with accessibility professionals, organizations, and decision makers seeking to address compliance challenges and market development opportunities.
This year's thought-provoking agenda is set to be led by over 150 experts and industry leaders exploring how to further drive digital inclusion forward across all sectors of activity. A powerful differentiator in gaining a competitive advantage and establishing a positive culture, digital inclusion is embraced by leading organizations across all sectors of activity.
The M-Enabling Summit is proud to be welcoming Vint Cerf, Google's Chief Internet Evangelist, to deliver the opening keynote address at the 9th annual M-Enabling Summit.
REGISTRATION:
The M-Enabling Summit offers a discounted early bird registration rate through April 30th. Register today and save: https://m-enabling.com/conference-registration/