"Judy Heumann was a trailblazer [who dedicated] her life to fighting for the inherent dignity of people with disabilities. … Her legacy is an inspiration to all Americans, including many talented public servants with disabilities in my Administration." –President Joe Biden
In the long-running struggle for disability inclusiveness, Judith "Judy" Heumann was and is an icon: a driving force in the Americans with Disabilities Act (ADA), the UN Convention on the Rights of Persons with Disabilities, the Berkley Center for Independent Living, and the American Association of People with Disabilities, to name just a handful.
Her life spanned an era of change: beginning in the late 1940s when special accommodations were the stuff of fantasy; continuing through the civil rights period; seeing the normalization of curb cuts, screen captions, and Individualized Education Programs; and reaching into 2023, as progress toward full inclusiveness continues.
1947: Judy Heumann is born in Philadelphia to German Jewish immigrants (and relatives of several Holocaust victims) Werner and Ilse Heumann. (The family soon moves to Brooklyn.)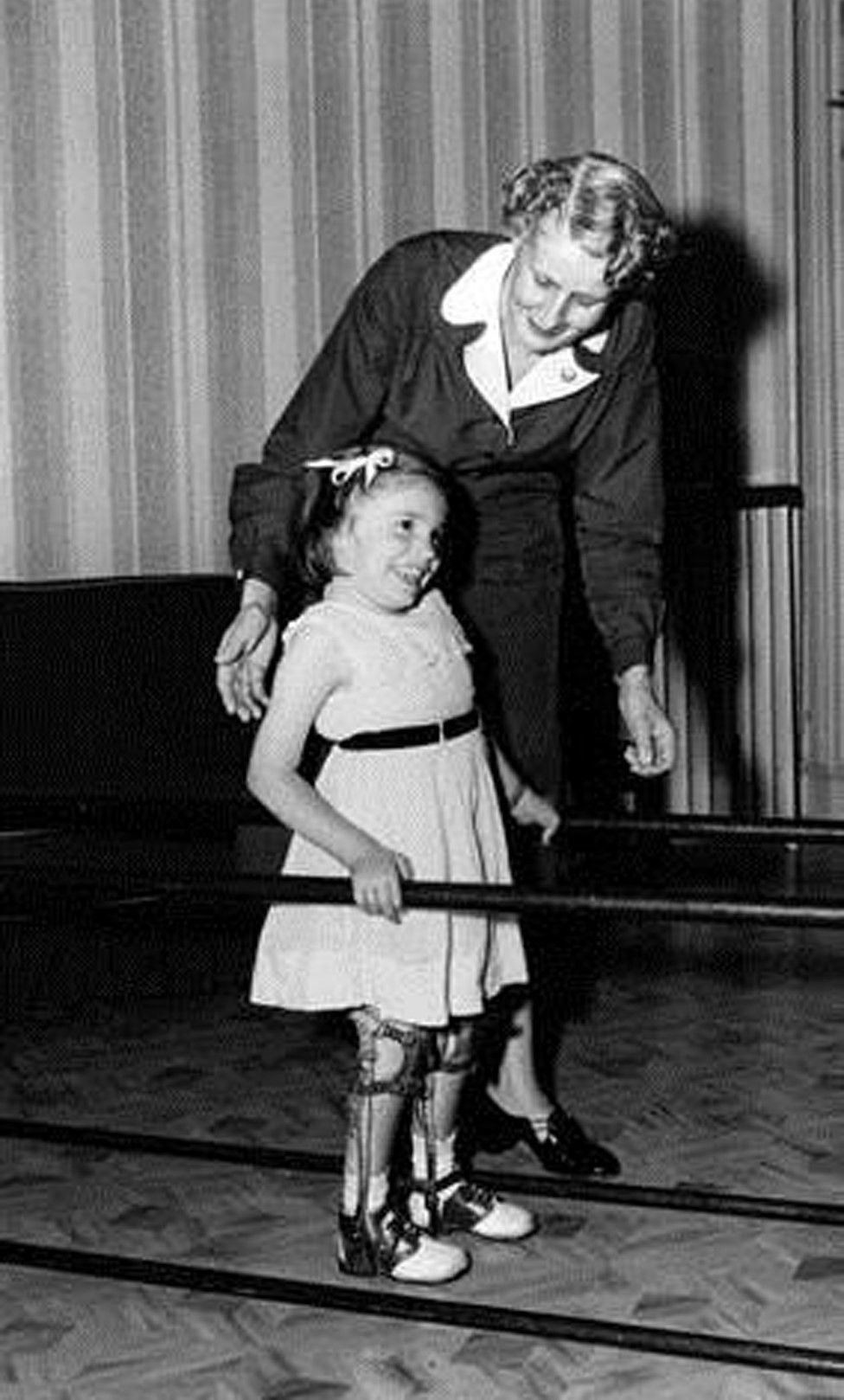 1949: Judy contracts polio and is subsequently diagnosed with permanent paraplegia. Her parents reject doctors' suggestions of institutionalization.
Early 1950s: Judy encounters her first disability-rights battle at age 5 when a school principal denies her admission to kindergarten, citing "fire hazards" allegedly posed by wheelchairs. Her mother takes the case to court and eventually wins Judy a place in public school.
Late 1950s–early 1960s: Judy is a summer regular at Camp Jened in New York state, one of the earliest organized programs for children with disabilities. (Camp Jened eventually becomes a spark for the disability-rights movement, and the subject of the 2020 documentary film Crip Camp.)
1970: Now a college graduate, Judy sues the New York City Board of Education for her teaching license after the argument "wheelchairs are an impediment to fire evacuations" resurfaces. Press coverage of the story attracts public attention to disability discrimination. Judy wins her case, becoming the first wheelchair-using teacher in New York state.
"We're not going to let a hypocritical society give us a token education and then bury us." –Judy Heumann, to a journalist covering the Board of Education lawsuit
1970s: Judy works at Camp Jened as a counselor.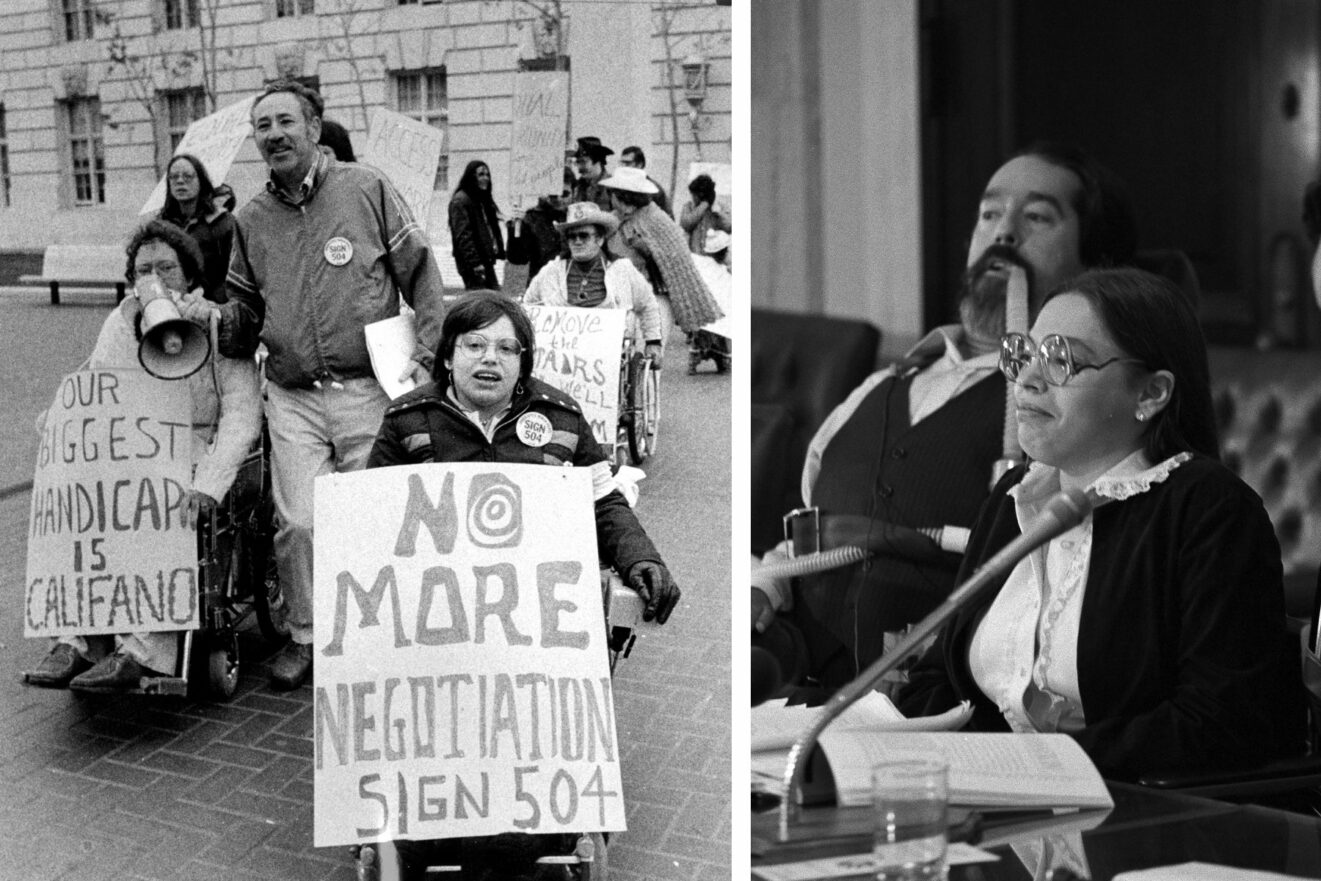 1977: Judy, now active in civil disobedience for disability rights, helps lead a San Francisco sit-in (which lasts 26 days) to protest lack of legally required accommodations in schools. U.S. President Jimmy Carter moves to enforce Section 504 of the Rehabilitation Act of 1973, which bans disability discrimination in all federally funded agencies and businesses.
"Judy Heumann was the first person I called when, in 1987, I reported my first story on disability rights. [She] gave me the quote that perfectly summed up that little-known civil rights movement: 'Disability only becomes a tragedy when society fails to provide the things we need to lead our lives. … It is not a tragedy to me that I'm living in a wheelchair.' That idea seemed so unexpected and strange that my editors at a newsmagazine decided not to publish my story. It was still a radical claim that disabled people didn't see themselves, or their conditions, as something to be pitied." –Joseph Shapiro, journalist
1990: The Americans with Disabilities Act becomes law. Judy attends its signing at the White House.
1993: Judy is appointed Assistant Secretary of the Office of Special Education and Rehabilitation Services (in the U.S. Department of Education).
Early 2000s: Disability-rights laws pass in over 180 countries. Judy becomes an active international traveler and speaker.
"Some people say that what I did changed the world. But really, I simply refused to accept what I was told about who I could be. And I was willing to make a fuss about it." –Judy Heumann
2010–2017: Judy serves as special advisor on international disability rights at the U.S. State Department.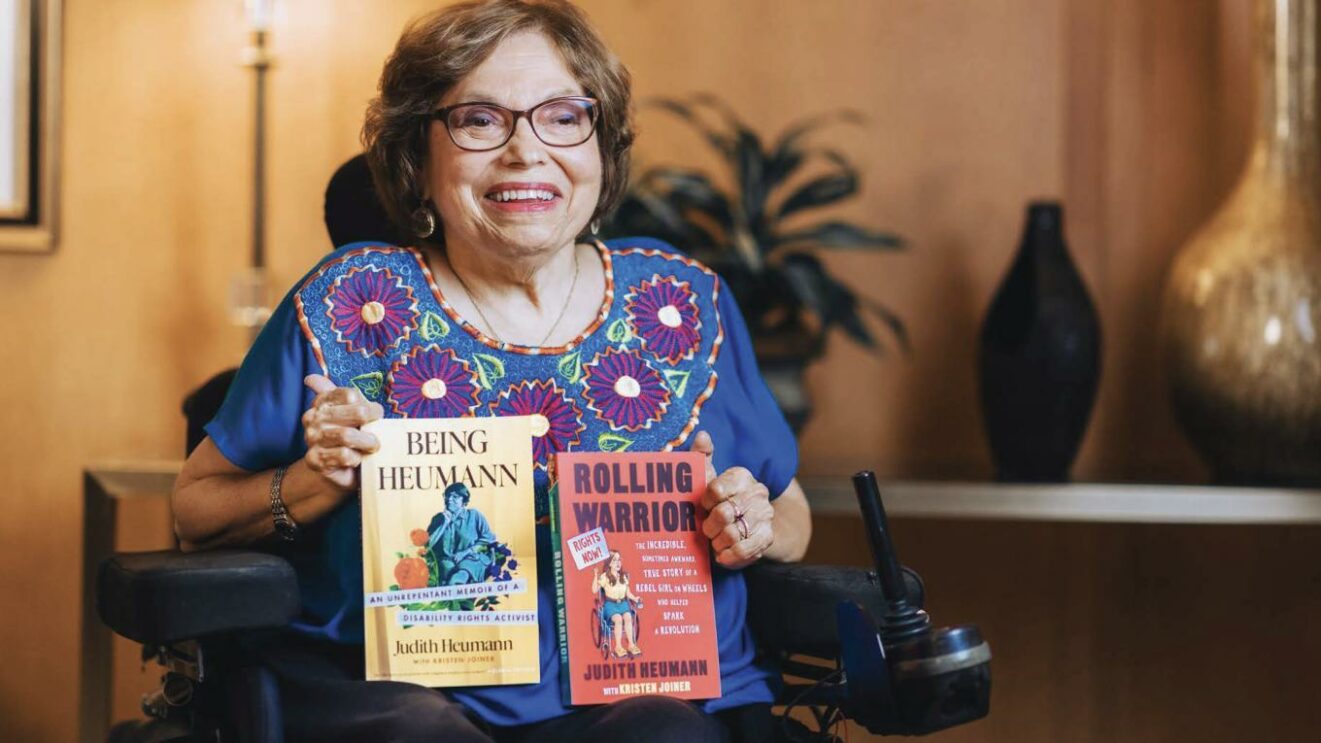 Early 2020: Judy releases her memoir (Being Heumann) and appears on one of the last pre-pandemic episodes of Trevor Noah's Daily Show.
"Change never happens at the pace we think it should. It happens over years of people joining together, strategizing, sharing, and pulling all the levers they possibly can. Gradually, excruciatingly slowly, things start to happen, and then suddenly, seemingly out of the blue, something will tip." –Judy Heumann, in Being Heumann
Judy Heumann passed away on March 4, 2023, at age 75. BridgingApps and Easter Seals Greater Houston are among many carrying on her legacy and the commitment to #inclusion for all.
Learn More
Being Heumann: An Unrepentant Memoir of a Disability Rights Activist
Fighting for YES! The Story of Disability Rights Activist Judith Heumann (children's book by Maryann Cocca-Leffler)
The Heumann Perspective Podcast archives
Judy's favorite disability resources
Rolling Warrior: The Incredible, Sometimes Awkward, True Story of a Rebel Girl on Wheels Who Helped Spark a Revolution (middle-grade book coauthored by Judy Heumann and Kristen Joiner)