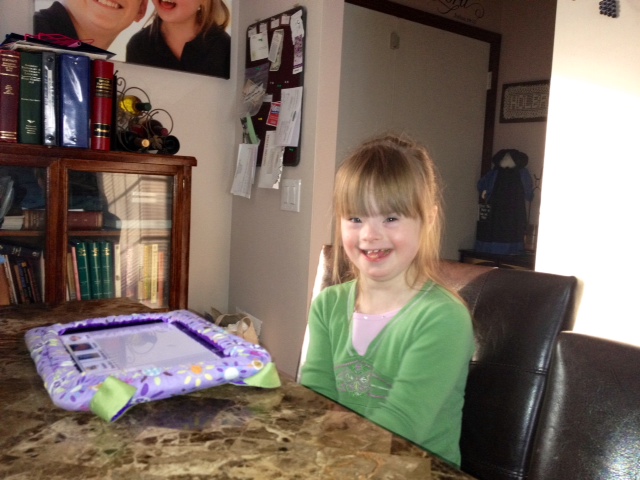 Our daughter, Hannah, is 8 years old and in the third grade. She has a diagnosis of Down Syndrome, Autism, and Apraxia. When Hannah was younger we communicated with her using sign language and then the PECS program. About 14 months ago her school decided they would try out the iPad, with Hannah, as a AAC device. Hannah's iPad has the application, Proloquo 2 Go loaded onto it and she picked up on it very quickly. It has been a wonderful tool for us. She is now able to request food, toys, places to go, ask for help, as well as learning her colors and numbers. This program has been great because you can always add or change photos according to your child's needs. We even have a school and home category set up on it so she can ask for items according to where they are located at.
We have also added a Places category so she can ask if we can take her to her favorite "hang out" spots (roller skating, McDonalds, the Mall, etc). Recently she has even had the opportunity to go to McDonald's and order her own food, using her iPad. We also have several "fun" apps on her iPad. It is amazing how she does not prefer some things, such as coloring with crayons, but will use an app and color and scribble using a variety of colors for a short period of time.
We are very thankful to be blessed with such a wonderful tool that allows us to communicate with our daughter. In our opinion, the iPad is very affordable and versatile to fit a lot of needs.