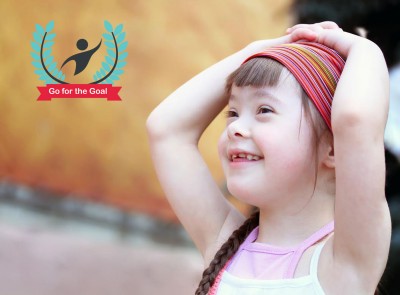 With the summer games just around the corner, we invite you to share a story – your story or that of a loved one or client – of reaching a personal goal. No goal is too small, no milestone too insignificant. You don't have to be a world class athlete to make an impact. Every step is progress, and anyone can reach their goals.
Do you have a child who just learned her first sign or is walking with a gait trainer? Are you a teen who is working to improve your social skills? Are you an adult who struggles with a chronic health condition or cares for a loved one with a cognitive disability? Tell us about it! We want to celebrate progress, share successes, and honor your triumphs!

Here's how it works.
Step 1: Register with BridgingApps.org (if you aren't already a member) between July 11 and August 5. Signing up is easy. Click here. If you are already a member of our Bridgingapps website, you can type in your email that you are registered.
Step 2: Like our BridgingApps Facebook Page. Click here.
Step 3: Set your own goal and post it with #TeamBridgingApps on BridgingApps Facebook page.
Share your progress along the way, and you will be entered into 3 drawings for a Fitbit Zip. You may submit words, photos, short videos or a combination of media of a personal goal, progress and achievement. Â 
Step 4: Notify us that you have completed all three steps 1-3 by going to the white box below titled "Fitbit Zip". Click on the down arrow to the left of each task. Then click the grey "enter" under each task in the white box below.
You will know that you have correctly entered the drawing if you see three blue checkmarks to the left of each task in the white box above.
We will do a drawing for a Fitbit Zip (your choice of color – charcoal, lime, midnight blue, magenta) on July 15, 22, and 29 at noon and announce the winner on the BridgingApps Facebook page.
On August 8th we will select our 5 favorite goals/stories, post them on BridgingApps, and ask the public to vote on their favorite story. The story that receives the most likes by August 12th will win the gold package of an iPad Air, case, CHAT bag and consultation by phone for customized app selection with a BridgingApps Team member! We will announce the winner on Monday, August 15th and feature your story on BridgingApps.org.
Click below to see how people just like you are reaching their goals!