Written by Lisa Brodie
My daughter Ellie is a vibrant, young lady who was blessed to be born with Down Syndrome. She is full of life and puts her all in to everything she does! I remember thinking, when she was a baby, that she had so much to accomplish and how that seemed as though it would take an eternity. Well, she is now 18 and has literally grown up in the blink on an eye.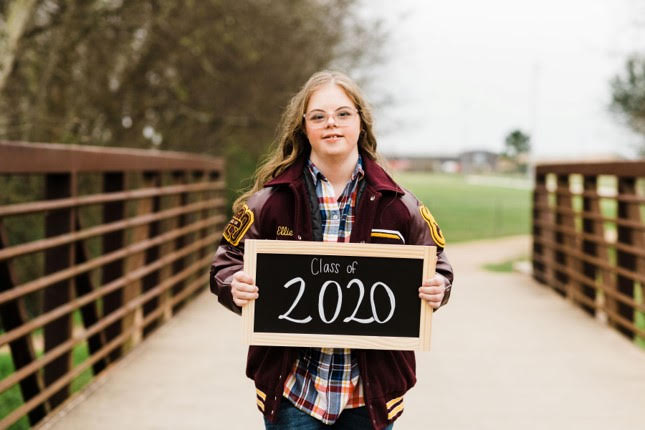 Ellie is a senior at Deer Park High School and is eagerly anticipating her senior prom and graduation. She loves learning and staying active. Ellie has participated in the school dance program throughout high school, participates in the Best Buddies program, and has been a Special Olympics athlete since 6th grade. All of these activities encompass her favorite things music, dance, friends and sports!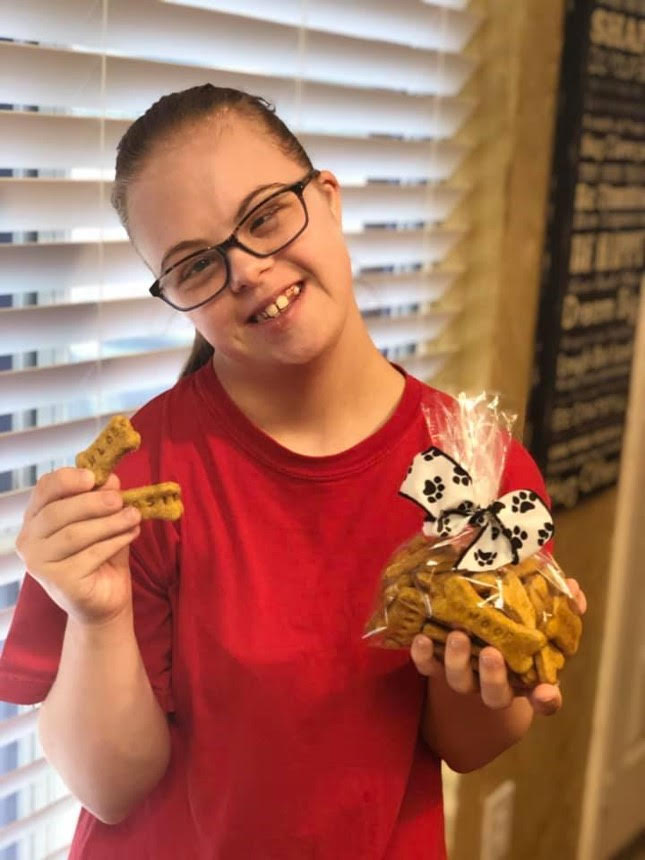 This past summer, just before she turned 18, I asked Ellie if she would like to earn a little extra money over the summer. Our dogs loved the treats we had been baking for them, so we agreed that baking dog treats sounded like a great summer job! After posting on social media, the response was tremendous in just a matter of hours.
Given the great interest, we researched the industry and our family decided to go all in. We came up with a business name, Three Dogs Barkery, named after our three dogs Sandy, Chloe and Rosie. (With three kids, I guess we were convinced that we needed three dogs!). We then proceeded with the process of becoming licensed to sell dog treats in Texas, including a road trip to a food lab in the San Antonio area to have our treats analyzed.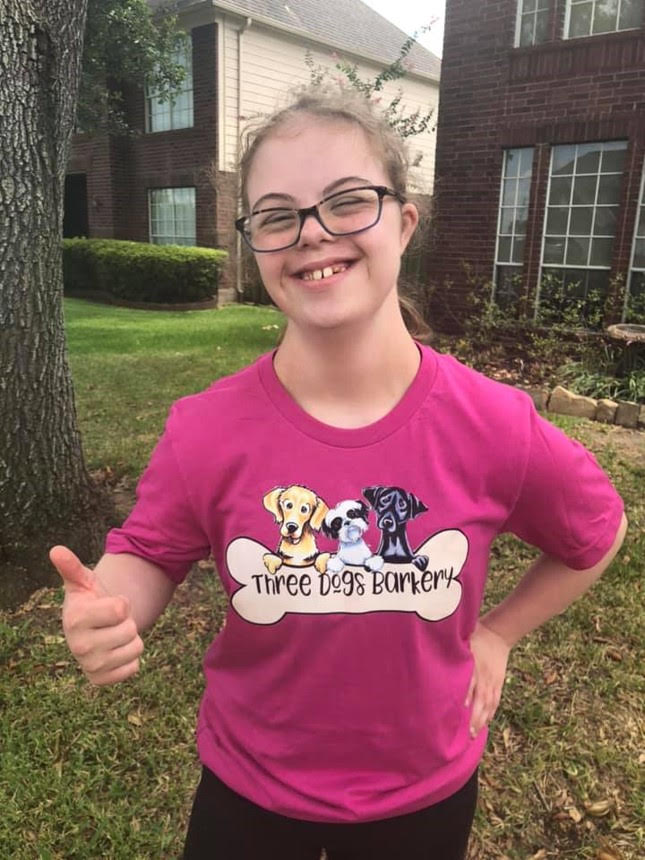 Everything seems to be a blur since things got started! Ellie has really enjoyed baking treats, selling them and meeting all kinds of new people. This new adventure has helped Ellie learn so many great life skills such as communication with others, following directions, problem solving, safety, and many more. We certainly couldn't have done it without the support of SO many people. Ellie has been very blessed to have exceptional teachers, therapists, family and friends, who have been instrumental in supporting her new adventure and spreading the word! Though we do not have an active website yet, you can learn more @ThreeDogsBarkeryDeerPark.
Ellie will continue in her schools vocational program following graduation and will continue baking treats as long as there are hungry pups out there. We are also working on a new opportunity to include other young adults with disabilities and to include expanded enterprises. If I have learned anything from Ellie, it is to never underestimate an individual just because they have a disability. The sky is the limit!