Finding helpful apps can be time consuming, complicated and overwhelming. We've been hard at work planning ways to improve your experience, and now we're about to take a giant step forward in user-friendliness. The brand-new App Search Tool, scheduled to launch later this summer, is loaded with new features to help you navigate our newly updated database quickly and smoothly.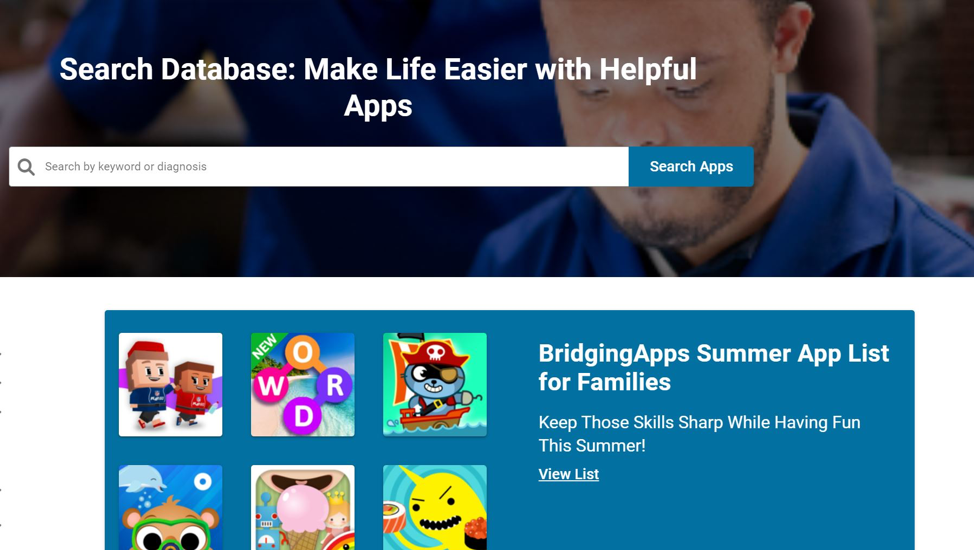 If you need more information on what the BridgingApps Search Tool is about, look for:
Our brand new FAQ page
Options for easy user feedback
New and improved Contact Us options
If you're not much of a "techie" or find the internet chronically frustrating, check out:
Simplified Search & Navigation to make finding your best apps that much easier
Improved accessibility tools to ensure everyone has the best possible BridgingApps experience

If you love to plan and organize your to-do list for maximum efficiency, try:
Easy-to-use Save Searches capacity
Ability to create and save personalized, customized lists
New user-ratings and user-community opportunities
If you agree that "the more apps the merrier," don't miss:
An array of more, better-organized app lists
Our updated Categories sidebar for easy review of topics
Whatever brings you to BridgingApps, expect:
And if you still don't know where to start:
Meet our new "Confused Guy" mascot, who isn't sure where to begin either. He/she/they will keep you from feeling too alone as you get started exploring our apps lists.

BridgingApps has always been dedicated to helping everyone, especially people with special challenges, find the right apps to help meet their goals. We're looking forward to learning how the new Apps Search Tool helps you!
(The current BridgingApps search tool and lists will remain active until the new tool is launched.)