Join BridgingApps Lunch & Learn September 8, 2021! We will be sharing the app Speechify – Audio Text Reader. Brought to you by the generosity of Dow Jones Literacy.
Speechify is a text-to-speech app that uses your device's camera to take a picture of anything that has words on it- a magazine article, newspaper, school document, etc. and then reads it to the user on demand. Text-to-speech technology can be helpful for a variety of ages and abilities. Perhaps you or a loved one has trouble reading the small print of a newspaper or magazine or maybe reading long letters or articles is tiring because of a reading disorder such as dyslexia? Scanning the print is as easy as taking a picture and then, voila! Speechify will read it to you! We love this app because there are many ways to personalize this app including choosing font size, background colors, choosing the reading speed, and much more.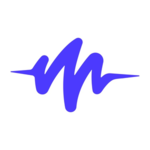 We are happy to announce that we now not only have our very popular video review of Speechify in English, but we recently published a Spanish version also!
Read more in our BridgingApps Speechify- Audio Text Reader review and then check out the videos below: