May is National Physical Fitness and Sports Month! The President's Council on Fitness, Sports & Nutrition wants to make sure that you have plenty of opportunities to join in the celebration. Get out, get active and share on Twitter @FitnessGov how you #MoveInMay and every day!
BridgingApps Top 5 Physical Fitness and Sports Apps will help you make the commitment to becoming a healthier you, and have fun doing it.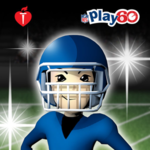 5. Â NFL 360Â 
By American Heart Association
Price: Free (iOS, Android)
NFL PLAY 60 is a school-based curriculum program developed for middle schoolers by the American Heart Association and the National Football League to address national guidelines of increasing physical activity and reducing childhood obesity rates. As a part of the program to encourage 60 minutes of daily physical activity, the NFL PLAY 60 app is an interesting "exercise" app for children complete with a virtual coach and a purpose: to travel by "running" through each NFL team city on a map to reach the super bowl.
BridgingApps Review:Â https://search.bridgingapps.org/apps/f3ab327b-33ef-4e96-97b7-26d7772834bf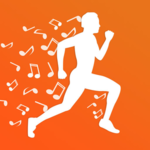 4. Â RockMyRun – Workout Music for Running, Walking, Fitness, the Gym and Exercise
By Rock My World, Inc.
Price: Free (iOS, Android)
RockMyRun is a fantastic and fun music app that offers cadence-based playlists created by DJs to put some fun in a run. The uses for this app go beyond running with cadence, in the form of beats per minute (bpm), as the key to its flexibility. In addition to using it as a fitness app, it has been trialed with an adult post-stroke survivor who uses it as an enjoyable activity for continued gait training.
BridgingApps Review:Â https://search.bridgingapps.org/apps/70508154-1433-736b-ac93-5c9f2233ba7b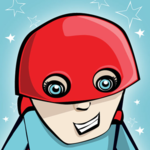 3. Â Super Stretch Yoga
By The Adventures of Super Stretch, Inc.
Price: Free (iOS)
Specifically designed for children, Super Stretch Yoga uses a combination of a friendly animated super hero cartoon character with videos of real children demonstrating poses. It is a great combination that makes the app nurturing, fun, and entertaining. There are twelve different poses demonstrated. Each pose has been translated into kid-friendly, animal-like moves complete with how-to instructions, focused breathing and upbeat music. It is all about fun and doing the best you can while practicing monkey, cat, cow or butterfly like moves.
BridgingApps Review: https://search.bridgingapps.org/apps/70508154-1433-736b-ac93-5c9f2233ba7b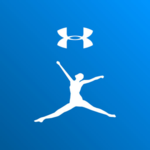 2. Â MyFitnessPal
By MyFitnessPal.com
Price: Free (iOS, Android)
Nutrition and diet apps for mobile devices have become powerful tools for self-awareness, accountability, and monitoring dietary intake. Many of these apps have tracker capabilities that have replaced the tedious task of keeping food records by hand on paper. Leading the pack of countless nutrition and diet apps is MyFitnessPal. MyFitnessPal is a calorie counter and food diary app that is, by design, a fantastic tool to help with weight management goals.
BridgingApps Review: https://search.bridgingapps.org/apps/94063af4-c998-4b65-808e-27339c8242d9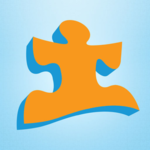 1. Â ExerciseBuddy – Visual Exercise System

By Exercise Connection Corporation
Price: $29.99 (iOS)
ExerciseBuddy is an app designed to help individuals with autism participate in an exercise program and learn about their body. The app is excellent for parents and instructors to teach children about their body and its systems and help them be a part of a structured physical exercise program. The app has videos with children and young adults with autism performing many of the exercises. It can be outstanding resource for inspiring young people with and without autism to exercise. Although it is designed with autistic children in mind, a child with any disability can benefit from this program.
BridgingApps Review: https://search.bridgingapps.org/apps/756dfb00-b9af-4fa3-a842-90a7ed36b39f