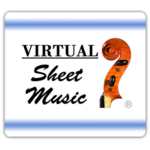 BridgingApps just published the following BridgingApps Reviewed App on the site:
The Virtual Sheet Music app is a great resource for those who need to find, read and/or teach music. They have a wide variety of scores for nearly every instrument that are free to download. They also have even more scores that you can purchase and download. This can be used for music teachers, therapists or participants who want to learn to play certain songs.
The Virtual Sheet Music can be used for adaptive music lessons for students or participants that are currently taking music lessons. This can be a wonderful resource to find and download music. They also categorize the music based on theme and difficulty levels. This app should be used by and for those already taking music lessons and have a working knowledge of how to read and play music.
Click on the link below for full review:
https://search.bridgingapps.org/apps/abbcfec6-da64-46fb-9f8e-e69f3bb55262