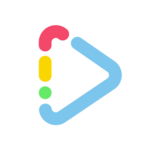 BridgingApps just published the following BridgingApps Reviewed App on the site:
TinyTap is an app that makes it possible for anyone to create interactive books and games using their own photos and recorded voice. It is a great way to create individualized books with quizzes to teach children or adults about almost anything. A very handy tool for teachers, parents, or therapists.
Within the game the user is able to record questions and answers. Visual and audio feedback is provided to the user after the selection of the answers. The visuals and audio of this app are very much geared towards children. However, anyone needing to create very specific content to reinforce a concept could use this app.
Click on the link below for full review:
https://search.bridgingapps.org/apps/1c9f2cc9-f564-4406-85d2-4a49b811179e