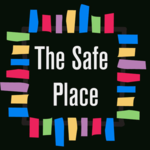 BridgingApps just published the following BridgingApps Reviewed App on the site:
The Safe Place app is a health and fitness app that focuses on mental health in the minority community. The app is designed for adults and gives them the ability to locate information pertaining to mental health and find support. The app also serves as resource and educational platform providing informative articles on mental health subjects including learning about different conditions.
With The Safe Place app, the user is able to browse through various categories including self care tips, inspirational and motivational resources, mental health resources, articles and self assessments questionnaires. The app is free to download and users are able to explore various topics related to mental health in the black community. The app is appropriate for ages 17+, it is available in English only, works on iOS 9 or later and is compatible with iPhone, iPad and iPod touch.
Click on the link below for full review:
https://search.bridgingapps.org/apps/3d860b46-9694-4ffb-9af3-4156de665823?page=NaN&query=the%20safe%20place