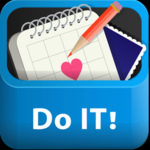 BridgingApps just published the following BridgingApps Reviewed App on the site:
Table it! is an organizational app developed especially for individuals with autism and other special needs. It is great for students who need both visual and auditory components. The app enables users to easily organize their worlds of knowledge, improve their cognitive skills, and support their ability to express themselves.
Table it! supplies users with three categories and sample templates. The categories include Me and Mine, Me and My World and World Knowledge. Users can also create their own table.
Click on the link below for full review:
https://insignio.bridgingapps.org/apps/abc36e49-c209-413c-a3e9-5b419e60058e