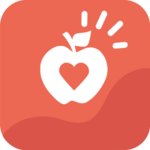 BridgingApps just published the following BridgingApps Reviewed App on the site:
SNAP + Core First is a robust, symbol-based augmentative and alternative communication (AAC) application. It offers a large database of line drawn icons and allows for customization using camera roll to individualize icons.
Users can chose from 10 languages (including English, Spanish, German, French) and bilingual English/Spanish options. Free downloadable voices provide options for male, female, child, and adult speakers.
We have used this app in classrooms and one-on-one with children (ages 3-20) with cerebral palsy, autism, cortical visual impairment (CVI), intellectual disabilities, Down syndrome, Leigh's disease, other genetic disorders, as well as general language, fine, and gross motor delays.
Click on the link below for full review:
https://search.bridgingapps.org/apps/52eb8810-efc3-4e7b-a5f9-22c59303f8b9