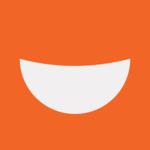 BridgingApps just published the following BridgingApps Reviewed App to the site:
SingFit offers users the chance to have successful music experiences no matter ability or reading level. There are tracks that can offer support for singing and recording. SingFit offers 12 songs that come along with the download and then with the monthly subscription the user have access to the full music library of about 100 songs.
SingFit was developed by a team of music therapists, occupational therapists, speech therapists and activity directors. With this in mind this app can used in a variety of settings and populations for therapy, education or for fun. Users do not have to read in order to use the app but they so need to have somewhat good listening and auditory skills to get the phrases given by the lyric coach.
Click on the link below for full review:
https://search.bridgingapps.org/apps/07e71350-064b-45f6-9181-8ea7360612b7