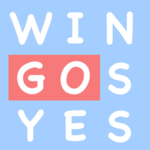 BridgingApps just published the following BridgingApps Reviewed App on the site:
Sight Words Word Search is a simple educational game that helps learners of all ages and abilities rapidly learn sight words by sight, sound, and touch. The interface is so easy to use that even a toddler will delight in using this app. The app uses the Dolch spelling words for preschool – grade 4 with the goal of the app being to help users learn sight words that are appropriate for their grade level.
Fun game play, sounds, and animations keep kids engaged while playing the app. And, we really like that game play adjusts difficulty (the number of sight words) automatically based on player skills to keep kids both challenged and entertained vs. getting bored.
Click on the link below for full review:
https://search.bridgingapps.org/apps/718868c4-3390-4eb7-bfc6-66dc11fbd9ec