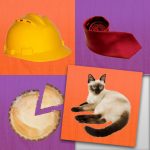 BridgingApps just published the following BridgingApps Reviewed App on the site:
Rhyming Words is a useful app to help children learn how to begin to focus on letter sounds, rhyming, auditory discrimination of sounds, and strengthen rhyming skills with novel pairs of words. This app was tried with typically developing and language delayed children ages 4 through 9 in an individual and small group speech therapy setting. Rhyming Words is an app that will teach or strengthen users ability to rhyme with use of real life pictures and a variety of available word pair matches.
The goal is to match two pictures that rhyme by dragging two together to make a match. When a picture is selected by touch its name is heard. The minimum number of picture pairs is 2 and the maximum number is 8 per screen. There are 10 sets of 10 pairs for selection. Picture pairs can be deleted or created. The app is fun for children and has audio reinforcement for correct matches.
Click on the link below for full review:
https://search.bridgingapps.org/apps/80660ccd-9576-fdbb-97b4-03c710324275