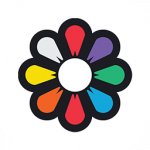 BridgingApps just published the following BridgingApps Reviewed App on the site:
Recolor – Coloring Book For Adults is a beautiful coloring book app featuring over 250 unique coloring illustrations. Coloring for adults has become a new fad to help relieve stress and anxiety. The act of coloring focuses the mind and calms the body. Re-color is great for adults of all abilities.
The Re-color app is intuitive and easy to use. Simply pinch and zoom on an empty area to color. At the bottom of the app there are a variety of color palettes to choose from. Enhance completed images with a variety of artistic techniques like watercolor, pencil, smears, shadows and more.
Click on the link below for full review:
https://insignio.bridgingapps.org/apps/e8af7ae9-79ab-4f66-9d8d-93eb1bbbae1a