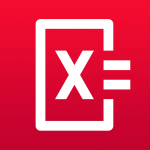 BridgingApps just published the following BridgingApps Reviewed App on the site:
Photomath – Camera Calculator is an amazing free resource that can provide an instantaneous math lesson by taking a photo with your mobile device. This is an innovative app that assists users by solving non-handwritten math problems. It really is that simple. No accounts to create. Just download and begin using.
PhotoMath currently supports basic arithmetic, fractions, decimal numbers, linear equations and several functions like logarithms. And, support for new math is constantly being added in new releases.
This app is ideal for students and adults who struggle with solving math equations. A lifesaver for days when students cannot make tutorials or do not have access to math assistance. Highly recommended for all students from elementary to college.
Click on the link below for full review:
https://search.bridgingapps.org/apps/b54daf35-6272-43c6-8336-62e655ae6908