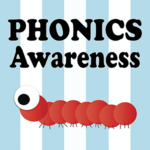 BridgingApps just published the following BridgingApps Reviewed App on the site:
Phonics Awareness, 1st Grade is a fun educational app that teaches children letter sound representation in phonics by learning sound segmentation and blending tasks. With the visually appealing colors and organization, users develop his/her understanding of spoken words, syllables, and sounds.
The user interacts with 3 animated bugs, a caterpillar, a beetle or a doodlebug within each lesson to complete phonetic tasks. The app is organized in 3 multi-level sections and targets 1st grade children. The goal of the app is to develop the user's reading skills by utilizing pre-reading concepts to develop sound-letter recognition.
Click on the link below for full review:
https://search.bridgingapps.org/apps/60ef57e2-80ef-71ff-6dcf-4f9fe89bf6e4