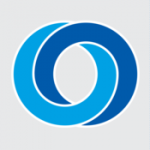 Overcoming Obstacles Life Skills Education is an age-based curriculum that helps give students the skills they need to be successful in life. The free app includes 180 hours of engaging activity-based lessons for children aged 10-18+ that educators can use to teach anywhere anytime. Overcoming Obstacles Life Skills Education app is great for typically developing students and individuals with developmental delays
With this app, not only do teachers have access to the entire Overcoming Obstacles curriculum, but they can also arrange the lessons in any order they choose, take notes, track progress, and rate the lessons.
Overcoming Obstacles Life Skills Education covers over 20 topics, including:
– Problem solving
– Conflict resolution
– College and career readiness
– Financial responsibility
– Time management
Teachers choose the grade level they teach and the app downloads the curriculum. Our reviewer chose the middle-high school curriculum. Within the app it provides users with activities like Who are you?, Confidence Building, Communication, Decision Making, Managing Personal Resources and more. Each section comes with built-in activities and rationale for using the topic.
Click on the link below for more information on Overcoming Obstacles Life Skills Education:
https://insignio.bridgingapps.org/apps/bd3844cb-4aa5-4c2c-bc6e-1f0718bfa180