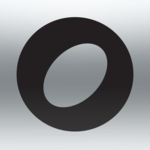 BridgingApps just published the following BridgingApps Reviewed App on the site:
Music Therapy: Manage huge collections of chord charts and lyrics sheets for your band or worship team on your iPad or iPhone. Quickly pull and reorder set lists and flip from one song to the next with ease. Transpose and highlight chords or change font size with a brush of your finger! Hands-free operation with popular wireless foot pedals or MIDI devices. Playing music has never been more simple with software built for live performance musicians.
The OnSong app can be used in a classroom, individual or group setting. It can give the user the ability to go hands free to read and follow along with original or popular sheet music. It can give the user the opportunity to create music both individually or with a group to work on communication, social interaction and/or self-esteem/ social-emotional type goals.
Click on the link below for full review:
https://search.bridgingapps.org/apps/a761afa5-d75b-45b9-bfdb-ee706d8c422b