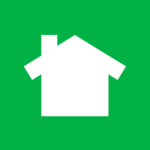 BridgingApps just published the following BridgingApps Reviewed App on the site:
Nextdoor is an app for neighbors to find out what is going on in their community. Once an account is created, users can quickly and easily connect and communicate via the app. Get to know your neighbors, hire a babysitter, find garage sales, or sell unwanted household items. We found Nextdoor to be a great for everyone and especially handy for individuals with special needs.
Our reviewer uses Nextdoor on a mobile device, and have found it to be vitally important for sharing real time information about what is happening in our neighborhood. It is easy to sign up for a free account, and the notifications can be customized for how often the user would like to be alerted about neighborhood happenings. In addition to sharing information about break-ins and possible crime, it has also been a helpful tool for getting neighbors together for meetings and activities. City officials also share information widely via Nextdoor, so not only do we receive helpful information about our neighborhood, but also scan relevant city-wide information that we would not get anywhere else.
Click on the link below for full review:
https://search.bridgingapps.org/apps/088d84b6-4da8-4f2e-8f6c-5aec37cffc25