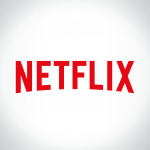 BridgingApps just published the following BridgingApps Reviewed App on the site:
Netflix is a free video streaming app for fun, entertainment, and education. The app gives subscription users access to unlimited TV shows and movies, the ability to instantly watch as many TV episodes and movies as users want, a ratings system, searchable library and the ability to browse a growing selection of titles.
Netflix can be used in classrooms to instantly access content, provide students with documentaries, films or program series that target specific educational topics. Older adults enjoy Netflix for entertainment and like using the app for viewing content on their mobile device. We recommend the Netflix app be monitored by adults when being used by minors.
Click on the link below for full review:
https://search.bridgingapps.org/apps/2b0e73a5-6f76-e5c0-bc0e-0f7605cb4b9b