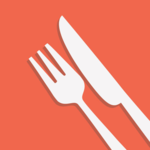 BridgingApps just published the following BridgingApps Reviewed App on the site:
MyPlate Calorie Counter is a diet and exercise app that lets users track their daily intake in order to meet a weight loss goal. The app is designed for adults and anyone who wants to meet a goal by tracking their calories and activity levels.
The app is free to download. There is an upgrade available for purchase for different prices depending on how long you want access to the app. My Plate can be connected to the user's iPhone Health app in order to get the most accurate calorie count. Users are then prompted to enter their basic info in order to calculate their personal calorie goal. Then they enter their goal weight and answer some questions about their activity level.
This is a great app for adults who are looking to stay on track with their diet and exercise. The app would also be great for families and seniors who looking for new and healthy recipes.
Click on the link below for full review:
https://search.bridgingapps.org/apps/4b38e8e7-7eb7-4952-92fe-e5e911990773