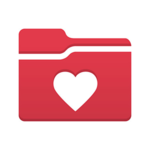 BridgingApps just published the following BridgingApps Reviewed App on the site:
An app that gives you mobile device access to your medical records and is an easy route for patient and provider communication does exist. Sounds too good to be true, but the MyChart app as an extension of the MyChart website and EPIC medical records was created to do just that.
MyChart as an app is very user friendly. It is organized into six sections that provide a way to quickly receive test results, track appointments, communicate with providers, store medication history, receive health reminders and locate a historical summary list of past and current diagnosis. These sections are features make the app a huge time saver and this access to information encourages patients and their caregivers or parents to be well informed of their health care status.
Click on the link below for full review:
https://search.bridgingapps.org/apps/fd3f66f1-7978-e6d1-8103-ebff83a26c01