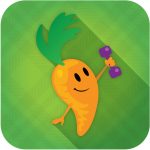 BridgingApps just published the following BridgingApps Reviewed App on the site:
Muncher Jr. is one of these few "tracker" apps developed specifically for the under 18 age group. With the goal to promote measurable healthy behaviors, Muncher Jr is designed for kids to track food consumed and to log water intake along with expressing current mood during these meal and snack times.
The Muncher Jr app functions very well and can be a very engaging tool to help kids compare their actual behaviors to recommended goals based on their age group and gender. This is quite important as the majority of nutrition apps, for example, use adult nutrient intake recommendations and portion sizes which are very different from the recommended nutrient needs of growing and developing children.
Click on the link below for full review:
https://search.bridgingapps.org/apps/bb58a7d4-9148-4eb2-8274-0d1731a181eb