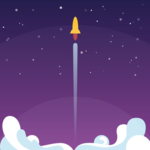 BridgingApps just published the following BridgingApps Reviewed App on the site:
Learn useful, real-life language skills on the go. With local accents, practical grammar skills and rich content, Memrise: Language Learning App has all of your language learning needs covered. There is so much to love about this app! Whether you are a parent, a teacher, a friend or a child, learning a new language using this app is a great beginning.
Join over 15 million people worldwide, explore new words and phrases and learn how to speak, read and write in French, Spanish, German, Japanese, Chinese, Korean and a host of other exciting new languages. With next-generation mobile learning, a rich variety of games, chatbots and over 30,000 native speaker videos, Memrise provides an innovative approach to foreign language learning.
Click on the link below for full review:
https://search.bridgingapps.org/apps/173d32c3-b4fd-4190-a2ed-1765a44cc74d