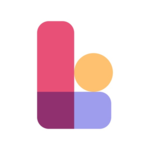 BridgingApps just published the following BridgingApps Reviewed App on the site:
Lyra is an AAC app designed for children with autism. The app comes with a set of 200+words in 11 categories. These words are considered the most common words used by children. The unique aspect of this app is that the pictures on the cards are not Symbolstix or Boardmaker symbols, but instead real pictures for objects and emojis for actions and feelings.
This app is recommended for children who are beginning to use an augmentative system for expression. It would be useful in determining if the child can learn to express himself with an alternative system and during the evaluation process for assessment of necessity of AAC system. The app is easy to use and the voice is clear and understandable. It can be used with children with autism or other communication disorder to be able to express their basic wants and needs to caregivers and peers.
Click on the link below for full review:
https://search.bridgingapps.org/apps/37b4a86a-efe9-49ba-adce-2a5ec51dbf61