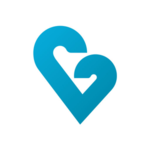 BridgingApps just published the following BridgingApps Reviewed App to the site:
Kinsa Smart Thermometer & Health Tracker app is for families and caregivers who want to track health. Remember details such as when symptoms began, how high the fever got, or when to give another dose of medication and share it with another caregiver or your doctor.
The free app is available on both iOS and Android devices and works best when paired with one of Kinsa's Smart Thermometers. Choices include Kinsa's wireless Smart Ear thermometer or battery-free Smart Stick thermometer for $19.99. Thermometers connect to a mobile device using the headphone jack. No batteries are needed for the Smart Stick, as your mobile device powers the thermometer.
Smart, convenient and reliable, the Kinsa app and thermometers are professionally accurate and recommended by BridgingApps and healthcare professionals.
Click on the link below for full review:
https://search.bridgingapps.org/apps/28772508-44f8-4ce9-bfc1-60df17ca3c58