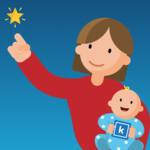 BridgingApps just published the following BridgingApps Reviewed App on the site:
Kinedu is a baby development app with over 1600 fun and age-based developmental activities for babies and toddlers ages 0-4. The app gives caregivers access to these games along with information about their child's development.
The app is free to download and users are able to access basic information and activities that relate to their child's age during a free, 7-day trial. These include a basic profile, milestone checklists, and other developmental information. The app can be upgraded to the Premium various which allows the user to access more activities, get detailed reports, add more children, and more.
Click on the link below for full review:
https://search.bridgingapps.org/apps/255d9377-5587-4283-a7a3-ae1322d7976d