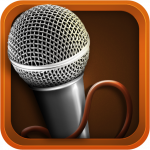 BridgingApps just published the following BridgingApps Reviewed App on the site:
Interview Assistant is a business app that can be applied in the classroom. As students are beginning the transition process from high school to work, understanding how to handle interview questions is an important skill. The app can be used is a variety of ways depending upon the desired lesson and ability level of students. Our reviewer uses the app with a speech therapist to help students develop speaking and listening skills, as well as preparing them for job interviews.
‪Interview Assistant is useful as a professional interviewing aide because while it gives users a perfect platform to structure and prepare interviews, it allows users to organize and design them however they see fit without any restrictions. This flexibility, together with the app's documentation, reviewing and post-interview rating capabilities, ensures that no matter the interview situation Interview Assistant will have users covered.
Click on the link below for full review:
https://search.bridgingapps.org/apps/23a5a9fb-2c69-4c62-7310-dde896546dcf