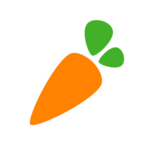 BridgingApps just published the following BridgingApps Reviewed App on the site:
Instacart is a service where a customer selects and orders groceries online or via a web-based app. When an order has been placed, an Instacart "shopper" collects the selected items and delivers them to the customer's home or preferred address within a selected timeframe.
Instacart is an incredibly convenient product delivery app with powerful implications for some people that go way beyond the convenience factor. It can be of particular significance to persons that struggle to independently and physically get to a storefront supermarket especially during bad weather and for those who are homebound. The service can ease the worries of families that live away from a loved one who may have issues accessing food and groceries. The app can also be an interesting, creative way to virtually "teach" grocery shopping skills in a classroom environment.
Click on the link below for full review:
https://insignio.bridgingapps.org/apps/5b384f07-fe3b-90b4-233d-a358350e648e