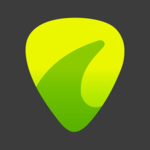 BridgingApps just published the following BridgingApps Reviewed App on the site:
GuitarTuna – Tuner for Guitar, Bass and Ukulele is an app that can used by beginner or advanced users who are in need of a tuning device for over 10 different instruments including but not limited to guitar, uke, cello, violin. In addition it has over 100 different types of tunings available for the user. This app also has features a metronome, chord learning games, alternate tuning and a chord library. This is a great tool for users who are musicians or learning how to tune their insturments.
GuitarTuna can be used in a classroom, therapy or home setting. It is mainly recommended for those who are learning music and needing to accurately tune their instruments. It can be used in a variety of populations to work on listening, ear training, attention and general music skills.
Click on the link below for full review:
https://search.bridgingapps.org/apps/6bebfe4c-b54e-4bfc-a14e-918148f3e145