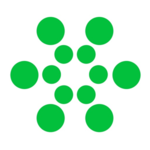 BridgingApps just published the following BridgingApps Reviewed App on the site:
Greenlight Financial Technology, LLC has joined with Community Federal Savings Bank (member FDIC) to create a debit card and interactive app to help beginners hone their financial planning skills. Greenlight is the perfect bridge for those just starting on the path to financial independence; with both custodial and user platforms, Greenlight enables caregivers to monitor and control their child's spending, while still offering the user choices in their spending.
Greenlight is the perfect app for young children, developing teens, or others that are taking their first steps towards financial literacy. Greenlight is free for the first 30 days, and then $4.99 per month per primary account.
Click on the link below for full review:
https://search.bridgingapps.org/apps/e7847ee4-d2d6-4942-a8fc-7bfddca23247