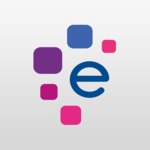 BridgingApps just published the following BridgingApps Reviewed App on the site:
Experian Credit Report is a software available on the web and as an app on mobile devices. It focuses on credit. Features include obtaining a created report, monitoring credit score, boosting FICO score, and matching users to credit cards. This app is free to download and offers many free features as well as in app purchases. Some features do require an in-app purchase or a paid subscription for service.
This software is recommended to any user who is interested in boosting their credit score by adding the self reported utilities bills and mobile device payments. It is also great for users who are looking to become better informed about their credit, credit options, and credit goals.
Click on the link below for full review:
https://search.bridgingapps.org/apps/94c5abeb-7c70-4306-b678-137bb5fa2347