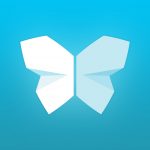 BridgingApps just published the following BridgingApps Reviewed App on the site:
Evernote Scannable is a scanning and sharing app that compliments Evernote's growing family of apps. With Scannable, documents, receipts, and business cards can be uploaded instantaneously to the Evernote database or Linkedin for free. Share, email, and add documents to notebooks in seconds. Scannable can be utilized to consolidate assignments and notes taken through Evernote apps or export/ share documents as PDF or JPEG.
For students that already use Evernote apps and are struggling to keep assignments and notes together Scannable is the perfect solution. Scannable is another great Evernote app that will grow with its user.
Click on the link below for full review:
https://search.bridgingapps.org/apps/35e8c9cd-2156-4920-abee-ee9498065031